Last weekend we had some friends over for wine and nibbles. These canapés were a huge hit with everybody, and so easy to make!
1 bag of grated parmesan cheese

1 tub of philadelphia cream cheese

half a loaf of dark rye bread

4-5 figs

salt and pepper
Mix the cream cheese and grated parmesan in a bowl. Add a pinch of salt and pepper. Cut the bread into small squares. With a small spoon or knife, spread the parmesan créme on top of
each bread square, then add a piece of fig. Done!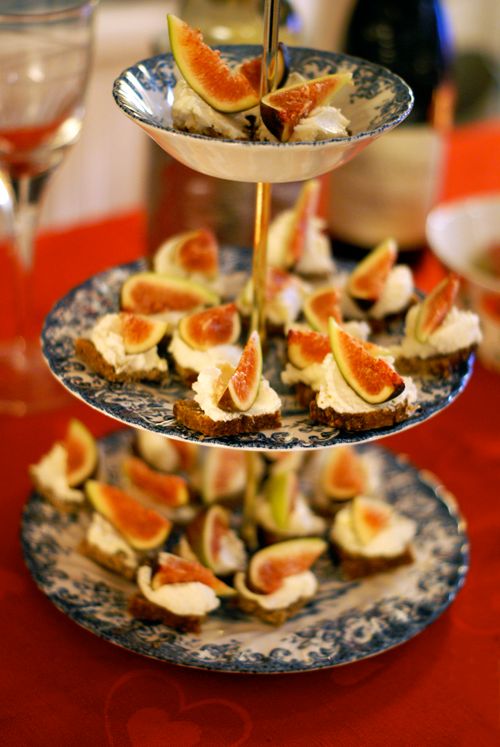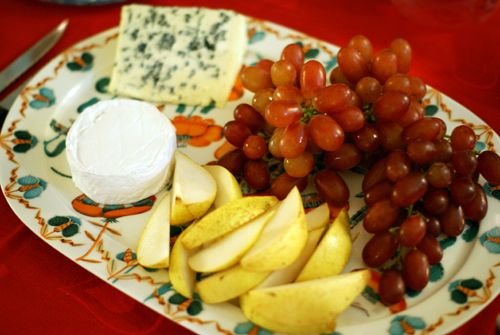 We also enjoyed this cheese board, and I got the opportunity to use my beautiful serving plate for the first time! It was an engagement gift from my parents, it's designed by

Klaus Haapaniemi

for Iittala.