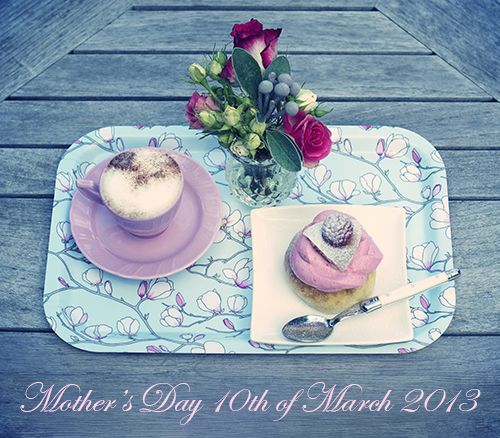 Hey everyone and Happy Wednesday!
Just wanted to let you know that all of my products (trays, cheese board and notebooks) will be on sale for a discounted price in FAB.com's Easter sale! FAB is a cool website if you're looking for designer products at bargain prices, and they ship all over the world! The campaign starts this Saturday (the 2nd of March) and will run for 7 days so don't miss out if you'd like one of my products for a great price!
The second thing I wanted to share is that I will be selling my products (also at a discounted price) personally at The British Library's Spring Market in London on Monday the 4th of March,
from 9.30-17.30.
The market will be held on the gorgeous piazza in front of the library, nearest station is King's Cross St. Pancras.
Lastly, if you're looking for a gift for your mum on Mother's Day, I can recommend the Magnolia tray, mums love this one! And if you serve her breakfast in bed on it you should be set for the "best daughter/son of the year award!" :)