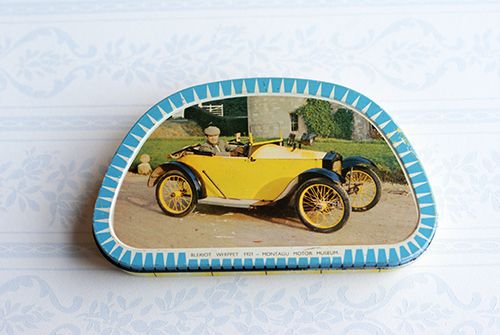 I love cute little boxes and jars,
recently
I found this toffee tin on ebay from the 50's. The company that made it was called Sharpes, I don't know if they are still around but packaging back then was just amazing!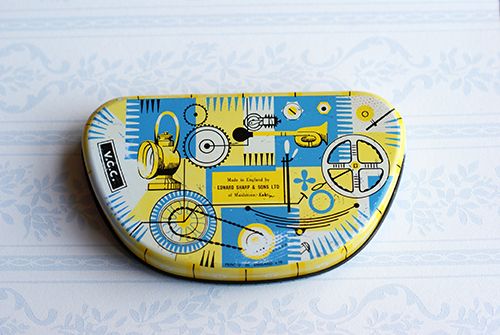 Love the cool graphics on the back!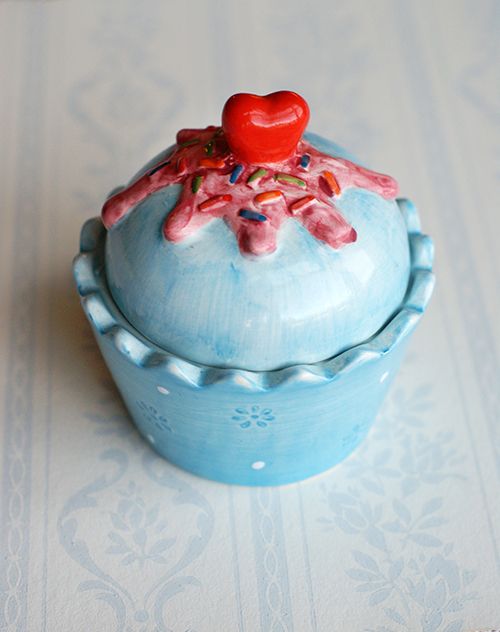 My friend Sofia gave me this lovely little bowl with a heart lid...
and both of them are of course filled with easter candy right now!