I am very excited and proud to present to you my first finalised product: the "Ice Cream Blossoms" circular kitchen tray. I am really happy about this design, and I have gotten amazing feedback from people that have seen it in real life.
I am itching to order a bunch more and start selling them, but first I have to finalise a few more designs so I can order them in one go. Then I will set up my own webshop, lately I have been looking into e-commerce platforms such as Shopify, Big Cartel and SupaDupa, has anyone used any of those and would you recommend them?
I am also designing my logo and soon I'll order some business cards and promo material, so much to do but so exciting!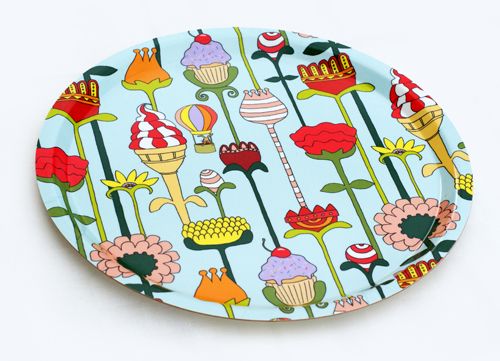 ©LISA EDOFF 2012
If you are interested in news about my Lisa Edoff Design products, for example when the webshop will launch: sign up to the A Piece of Lisa newsletter here.