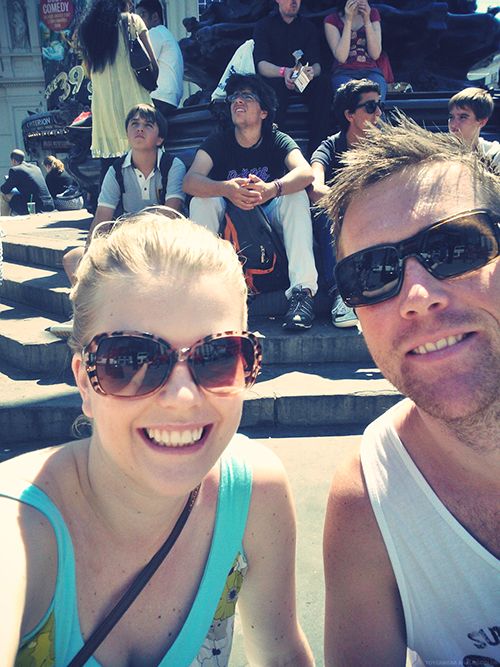 Last weekend my brother Peter came to visit, and he brought some good weather with him, hooray!

It felt like summer had finally arrived to London, we went shopping on Regent Street with all of the flags for the Olympics...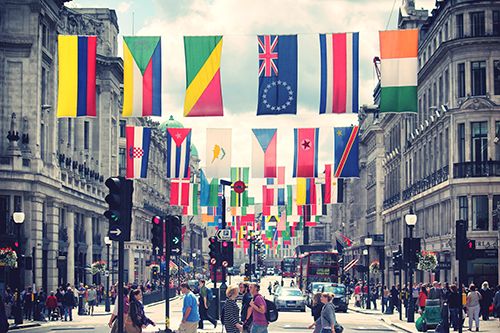 which starts tonight! I am excited to watch the opening ceremony on tv, will you be tuning in? Also, my brother in law has offered me and James to come and see the Olympic boxing next weekend, how cool is that?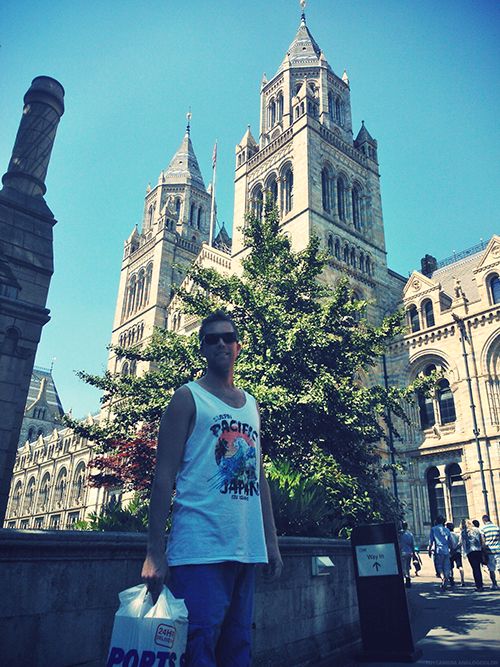 Peter's friend Jake really wanted to go to the National History Museum, so we did. It was cool, the dinosaur section was my favourite!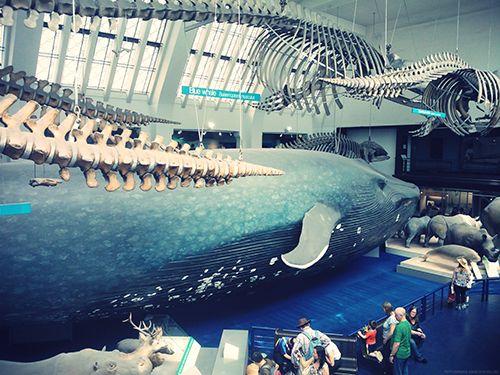 The models of the world's largest animals were also quite impressive!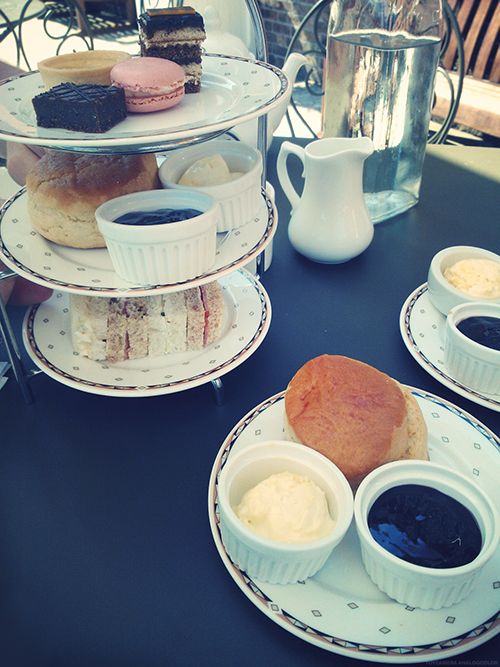 We also had a fun night out with James and some other of Peter's friends, and we got treated to a delicious home-made pasta dinner, cooked by Jake and Peter. All in all a great weekend!