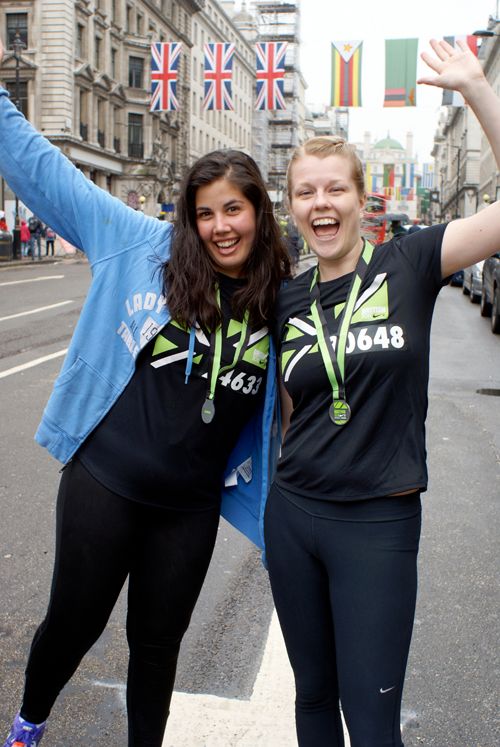 We did it! Today my friend Lauren and I ran 10k in the British 10k London Run, and we both had a blast! We ran the whole way and finished on just over an hour, it felt so good!

There were over 30.000 runners! Such an awesome atmosphere and crowd!
The route was really cool, we ran along the Thames and past iconic landmarks in London, like Big Ben and The London Eye.
James was there to cheer us on, it was so great when I saw him! Here's us approaching, Lauren is just on my left in the brown cap.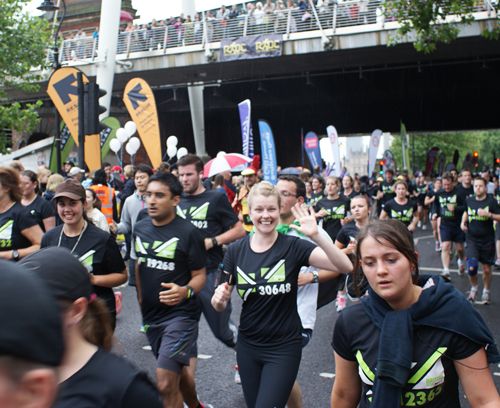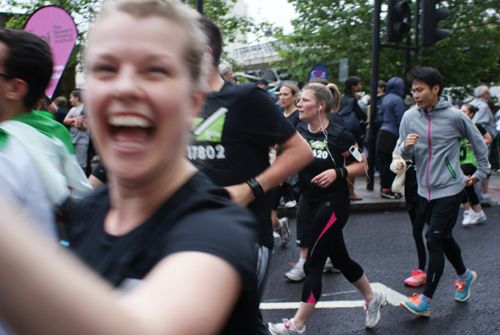 Proud runners with our cool medals.
It was so much fun, the crowd and the route and whole experience made it so easy and enjoyable to run 10k. Our training really paid off, both Lauren and I want to do it again!
I am also proud to tell you that I raised £370 for Cancer Research Uk! I want to thank everyone that sponsored me, together we smashed my target of 300 and the money we raised will help fund the life-saving work that Cancer Research Uk does.
Knowing that I achieved something good together with my amazing sponsors made the run even more enjoyable, so a big thank you to all of you! Finally a special thank you to my lovely blog reader Erica Andersson who sponsored me with a very generous donation!