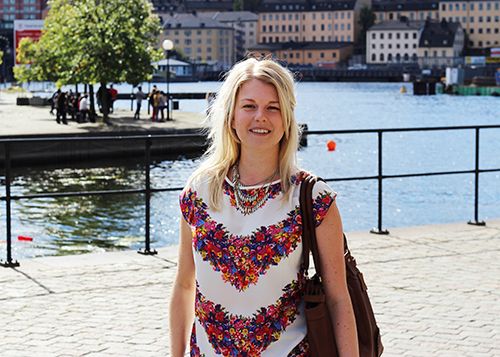 A couple of weeks ago my parents, James and I went to a food festival called Taste of Stockholm, it was a fabulous day! It's an event were really good restaurants and food producers can show their products and you can buy small versions of the restaurants' famous dishes. We had been to Taste of London before so when me and my mum won tickets to this one in a competition we naturally had to check it out!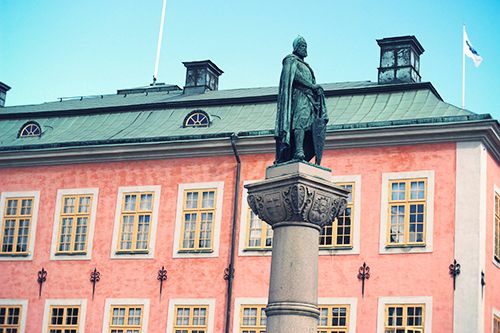 The festival was at Riddarholmen in Stockholm, it's beautiful there and the weather was perfect.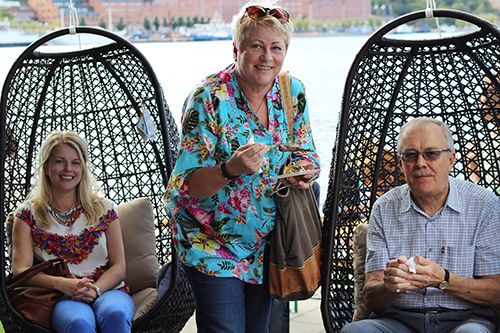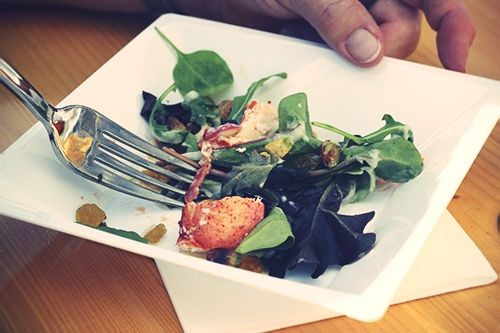 This was one of the courses I tried from a restaurant called Sjömagasinet, lobster salad with pistachio, mmmm!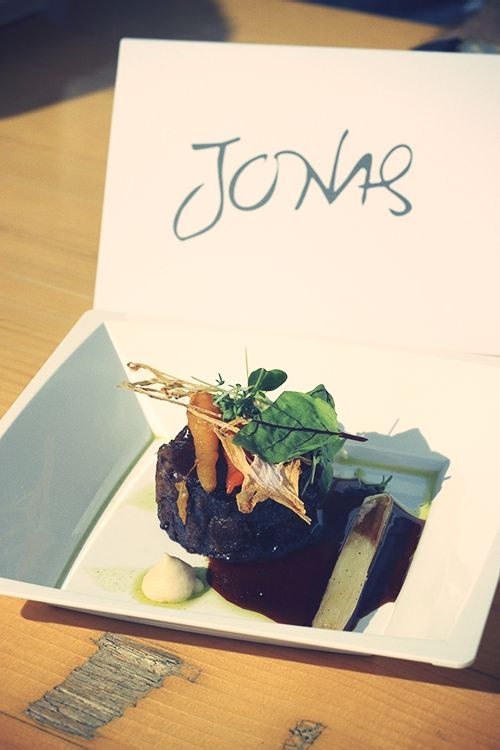 We met lots of Swedish celebrity chefs, my mum who follows all the programs on tv was in heaven! One of them was Jonas Lundgren, he was really nice and the food from his restaurant was superb, here's his lamb and smoked salmon dishes.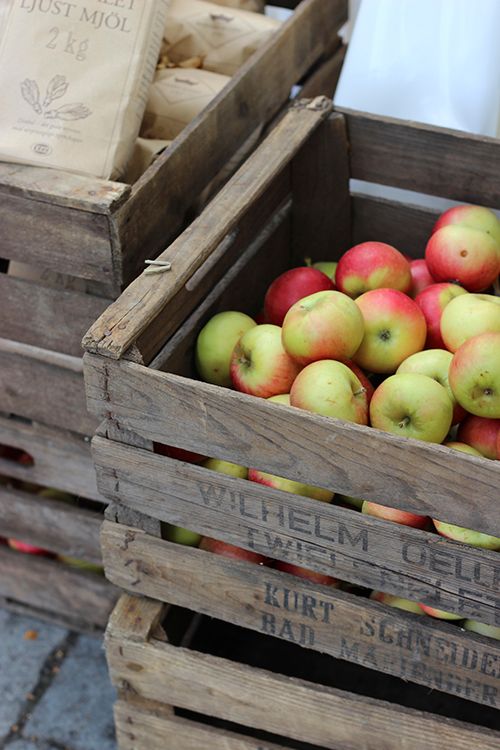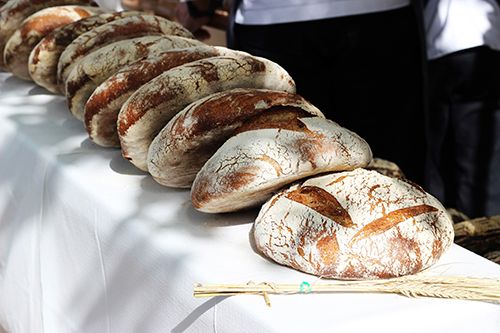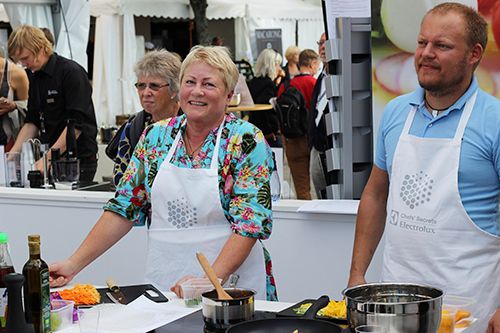 Mum even signed up to participate in a cooking class...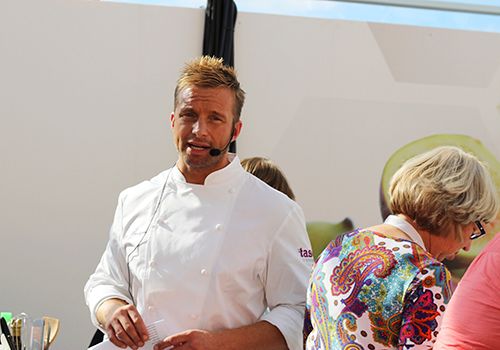 Led by her favourite chef Jonas!
She rocked it!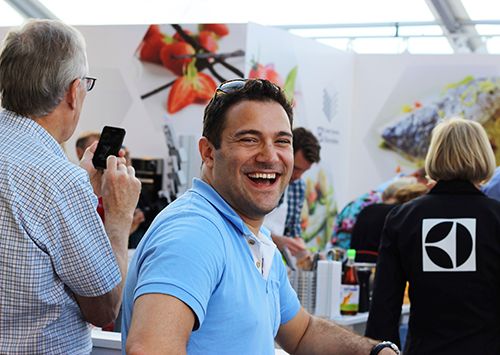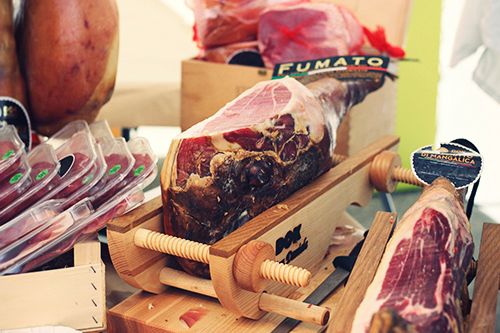 There was also some lovely food products in the market area, even though we thought it could have been a bit bigger with more stalls. I guess it will expand since this was the festival's first year.
Before we went home we got some rosé champagne at a bargain price (there was nobody at this stall so they put down the prices a lot), a perfect way to end a really fun day!