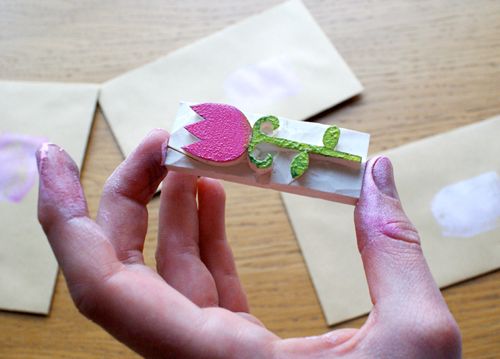 This tutorial shows you how to design and cut your own stamps from erasers. Of course you can use them for anything, but I show how to make them for invitation cards + envelopes.
Materials needed: scalpel, water based paint, sponge, standard erasers, plain cards and envelopes.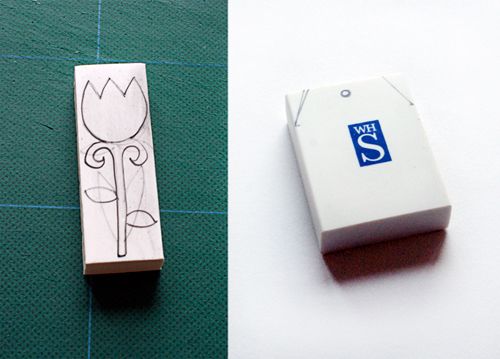 Draw out your designs on the eraser with a ballpoint pen, I'm making a flower and a label tag. Then carefully cut away everything that is "outside" of your design.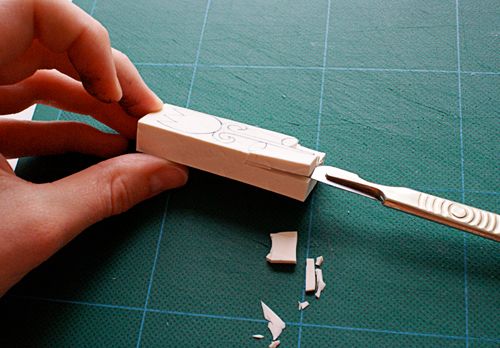 First cut along the drawn lines, then cut from the side of the eraser to remove the unwanted bits. Erasers are quite soft and easy to cut, but be careful and use a cutting mat to protect your table.
When you have your finished stamp it's time to add some colour, I used acrylics that I mixed with a little water. Dab the stamp with a sponge to create an even layer.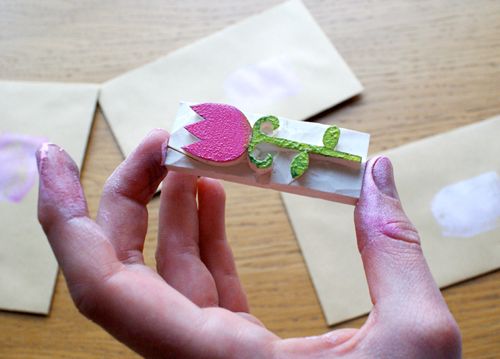 Now you can stamp away!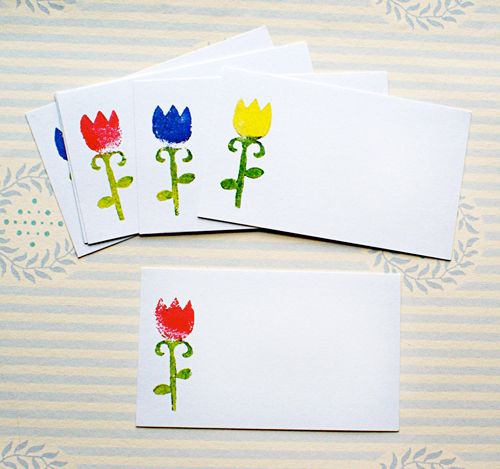 It's really fun to experiment with different colours and you can create beautiful gradients and textures. I also like to stamp on different kinds of paper: old wallpaper scraps, magazine pages or anything you can think of.