Back in London again after 5 wonderful days in Sweden. The weather was amazing and we had so much fun. Stockholm is so beautiful in the spring/summer. Here's the first part of what we were up to...
We hang out in my mum's cozy kitchen...

James bought an iPad just before we left so this is what he looked like for most of the holiday! :)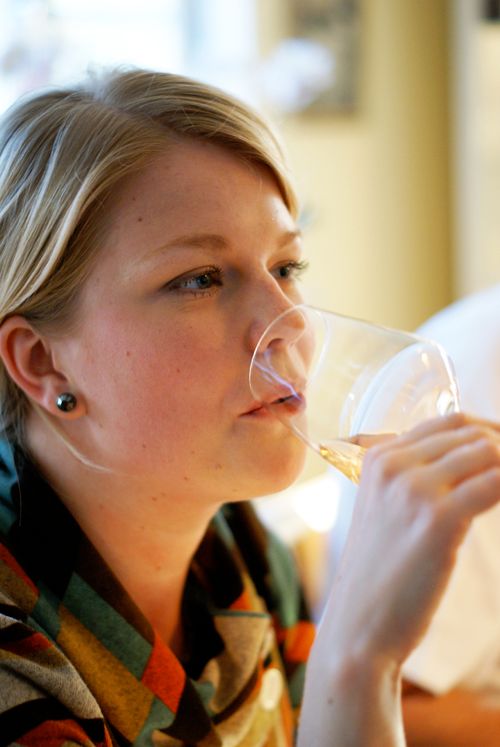 Food and wine is always good at my parents...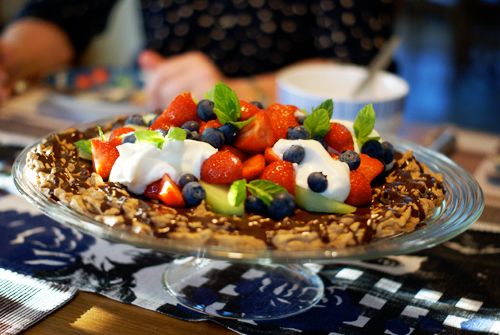 For example this amazing cake that we had for dessert the first evening.
After dinner we went to a bar and met up with our friends Ulrica, Laurina and Jimmy.
They were like sorbet and took around an hour to finish!