Here's the rest of our lovely trip to Sweden...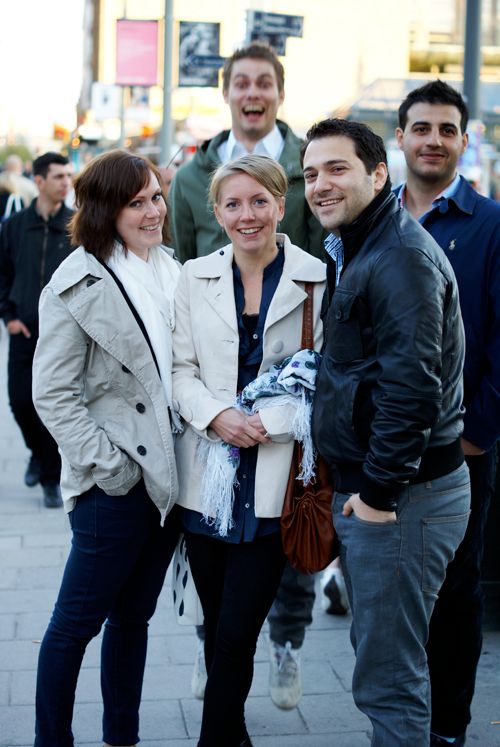 On the Saturday we went out with our friends Sofia, Tove, Jonas and Arman. This photo cracks me up, notice how Jonas' (in the back) feet are not touching the ground! :)
First we had some drinks at a bar called Snaps, it was so nice to sit outside drinking rosé.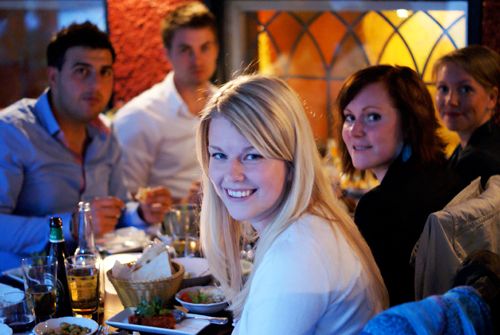 Then we went to have dinner at a Lebanese restaurant, so yummy, I love meze!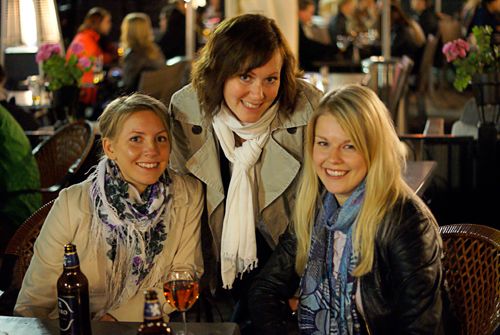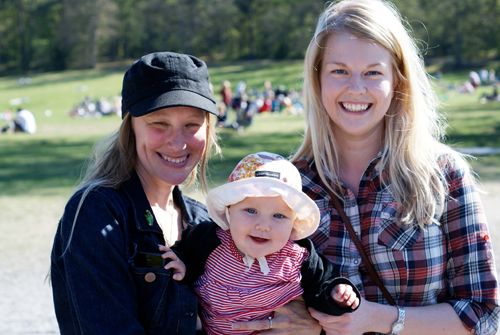 The next day we met up with my cousin Frida, her boyfriend Stefan and their little daughter Edith whom I had never met before, it was so nice to see them!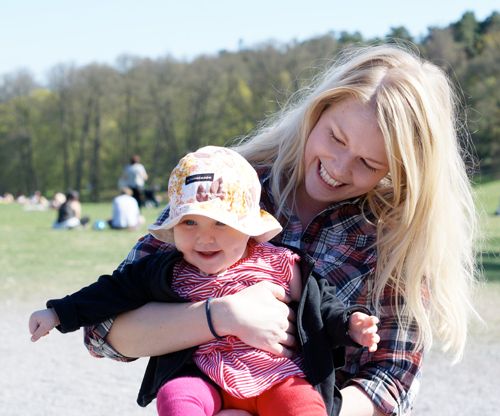 Edith is probably the happiest baby in the world, so precious!