So my first Formex show is done! It was four days (six including setting up) of intense work but I feel very excited about the contacts I made and the lovely response my products got. It feels good to have the first one under my belt, since it takes a few shows before you can really make an impact with a new brand.
I got my new silk scarves just in time for the show so I put this Black Magnolia one up on the wall, and the Pink Circus is hanging next to it.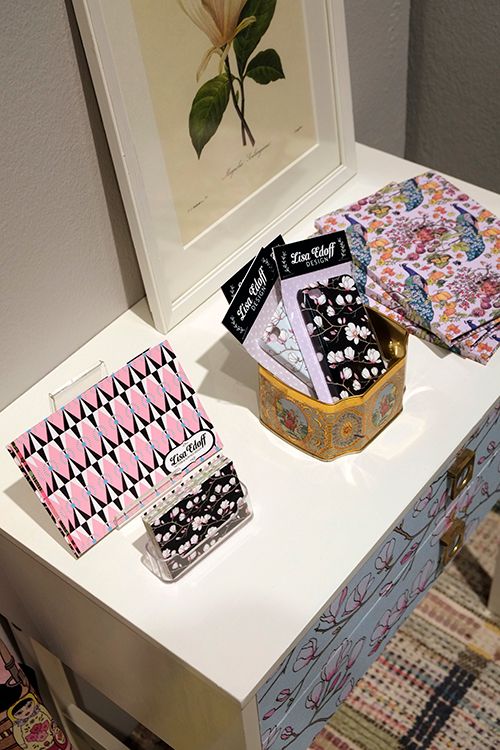 My mum helped me restore this lovely little table, and she also framed a magnolia print that made a great prop at the stand.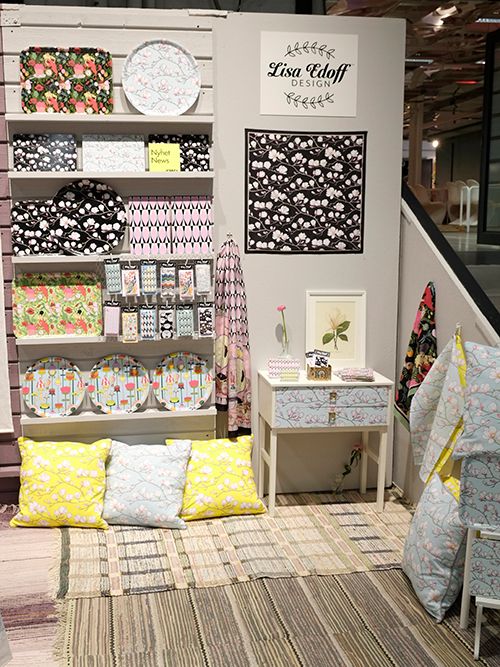 The yellow magnolia cushions are new as well, I like bright colours for spring!
The Pink Circus cutting boards were well recived.
Here's a Wonderland scarf as well, can't wait to start selling them, they are exquisite in quality and print!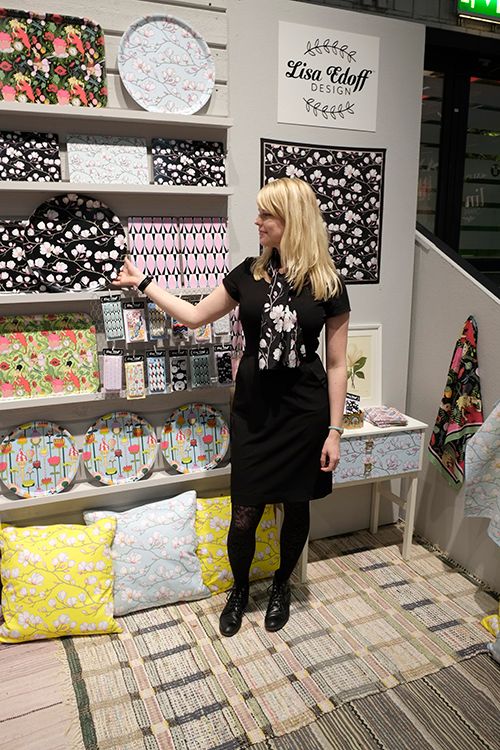 Photo credit: Josefine Gustavsson