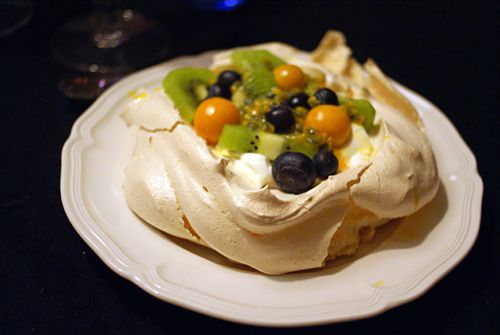 The dessert I made for last night's dinner was a winter fruit pavlova, it turned out really good! Pavlova is a meringue that is chewy inside, topped with whipped cream and fruit. I used blueberries, physalis, kiwi and passionfruit.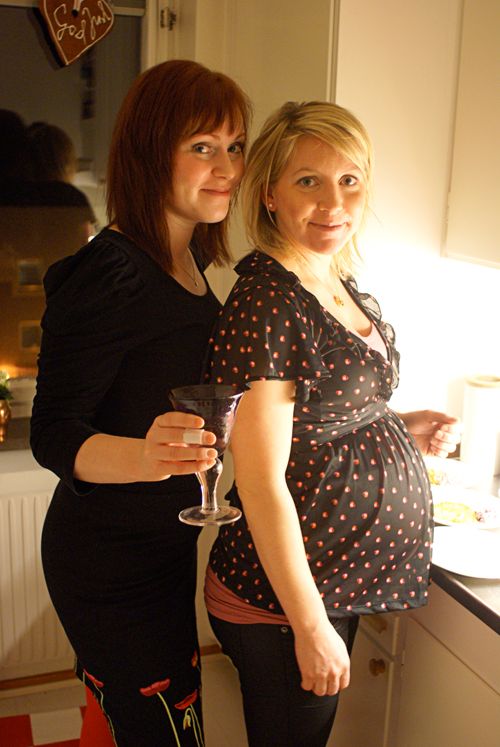 We were three couples, and each couple made a course. The starter made by Tove and Jonas was delicious, hash browns with creme fraiche, onion, dill and red caviar.

Then there was lemon chicken by Sofia and Arman, with potato wedges and youghurt sauce and pumkpin seeds. So good!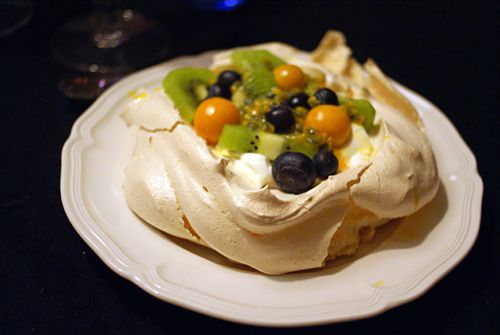 And finally mine and James' dessert which also went done really well judging by everyone's empty plates!