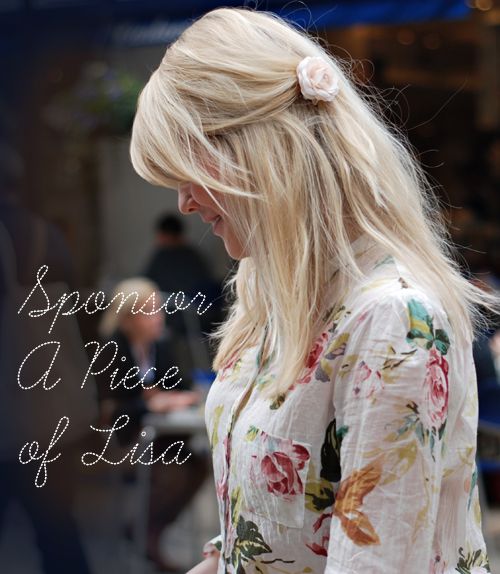 I am now accepting sponsors for the month of July! With a rapidly growing readership and very affordable rates 'A Piece of Lisa' is the perfect place to advertise your
business, website, blog or Etsy shop.
O
ver the last two months A Piece of Lisa's visitors have increased by 200% and it's gaining new readers every day!
If you're interested in sponsoring A Piece of Lisa you can check out my sponsorship info
here
or email me at
lisa_edoff@hotmail.com
Just because I adore you all so much, I am also giving away one medium sponsor ad for free! The medium ads are 225x110 pixels and include a sponsor feature with introduction text, links and image.
To enter leave a comment with a link to the blog/shop/website you want to advertise.
For extra entries: blog, tweet or write on facebook with a link to this post.
The winner will be announced on Tuesday the 28th of June.