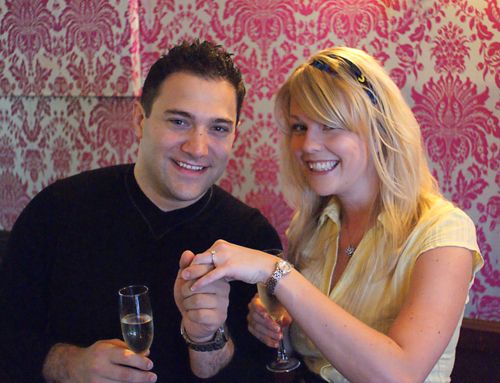 This weekend James and I celebrated our recent engagement with our friends. We had such a great time!
We had planned a picnic in the park, but because of London's unreliable weather we had to move the celebrations to a local pub. But everything turned out fab, we were able to book a whole room for ourselves in the pub and everybody loved it. We ended up drinking, eating and being merry for almost 8 hours!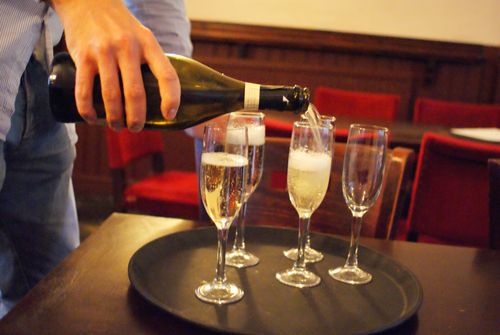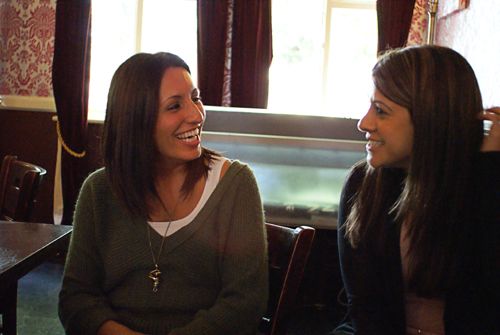 Josie and a big jug of Pimms :)
James little niece Rachel was there too. She was adorable in a Beatles t-shirt and cool denim jacket!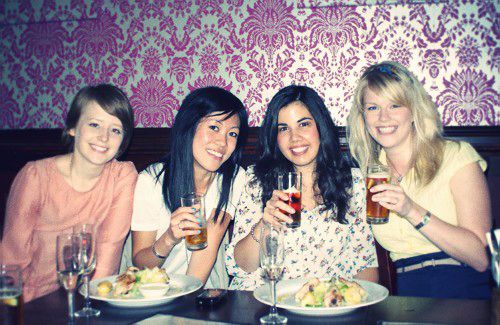 My awesome friends from university: Josefine, Tania, and Lauren.