Hello foxy friends!
Today I'm preparing for more visitors, yay! This time it's my friend Sofia and her boyfriend Arman who are coming over for a long weekend to celebrate Midsummer's with us. Midsummer is a Swedish summer holiday celebration in the end of June, Midsummer's eve is the longest day during the year in Sweden, so at 11pm it's still light outside!
I'm so excited about my friends coming over, Sofia came for Midsummer last year and we had so much fun! We are going to celebrate with lots of other Swedes in Hyde Park on Saturday, they organize a huge picnic party every year there, I will post lots of pics next week! In the meantime, here are some from last year...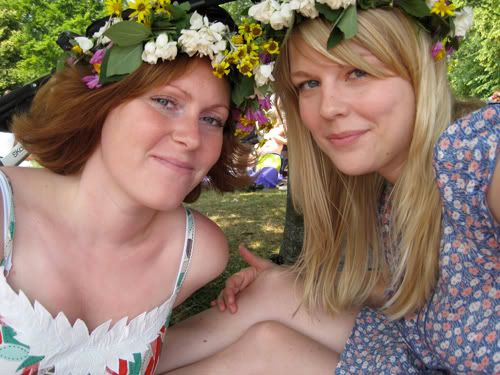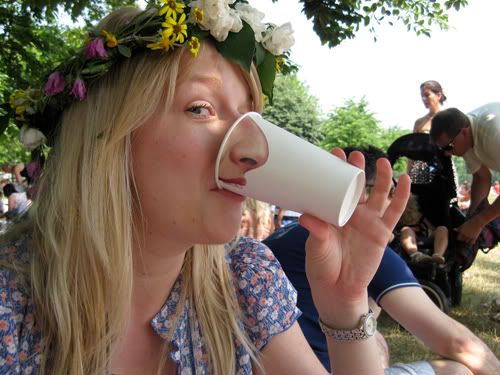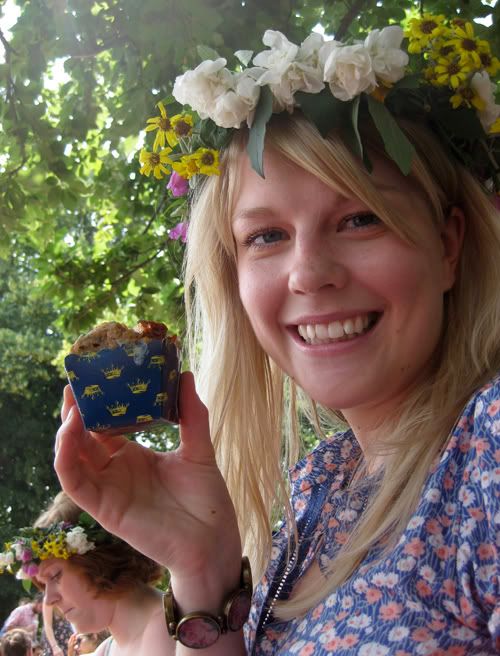 I'm going to make blueberry cheesecake today, because it's Sofia's favourite. I'm gonna try and make small ones in muffin forms though, so it will be easy to bring them to the picnic.
Image via Gourmantine's Blog.
Talking about yummy stuff... Have you seen the website Foodgawker? It's a website where food bloggers can submit recipe links and an image of their creation. Everything looks delicious, so much inspiration! Check it out!