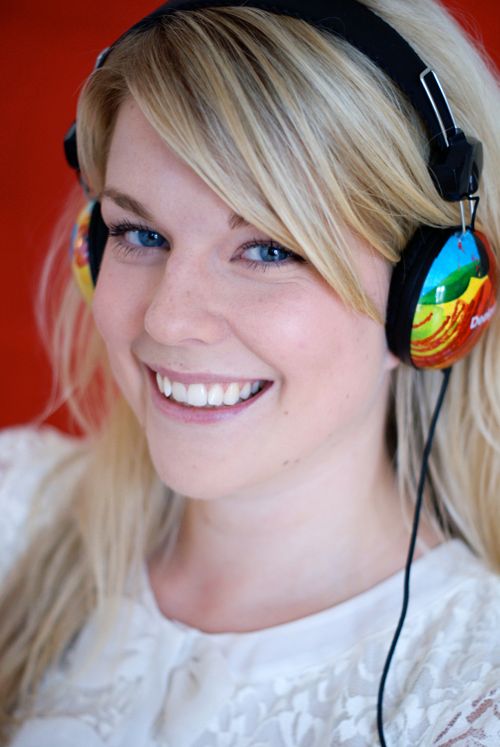 Helloo lovelies! So it's time to show you what was in the absolutely fabulous goodie bag from the Desigual launch party. Firstly there was a pair of über cool and colourful headphones, I love them!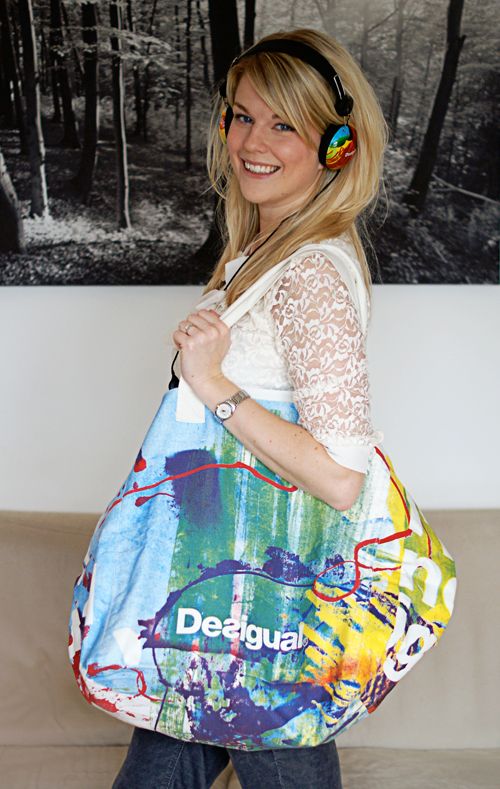 Secondly this huge Desigual bag, it was great to use as hand luggage carrier when I flew to Sweden!
We thought that was all... until we found a small card in the bottom of our bags, which said we were entitled to pick out a free outfit from Desigual, any two garments from the new shop!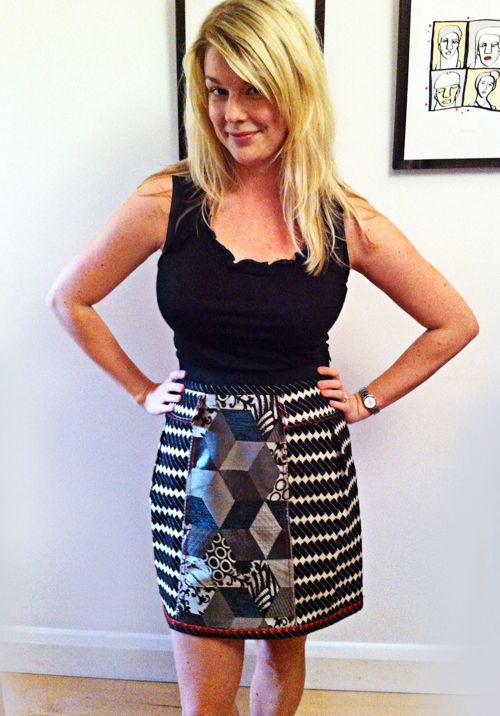 It was so much fun picking out my two garments! I couldn't believe I was able to choose anything! First I picked this funky skirt (sorry about the crappy picture quality).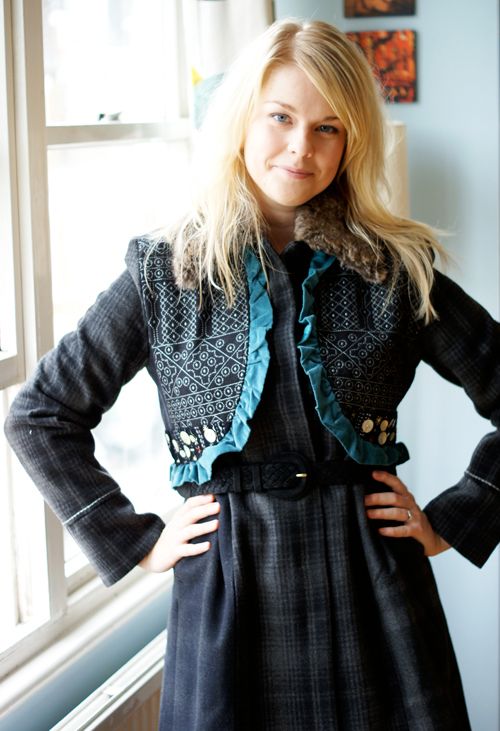 My second choice was this amazing coat. I've always loved Desigual's coats, they are like pieces of art! I love the faux fur collar and the turquoise together with the dark grey.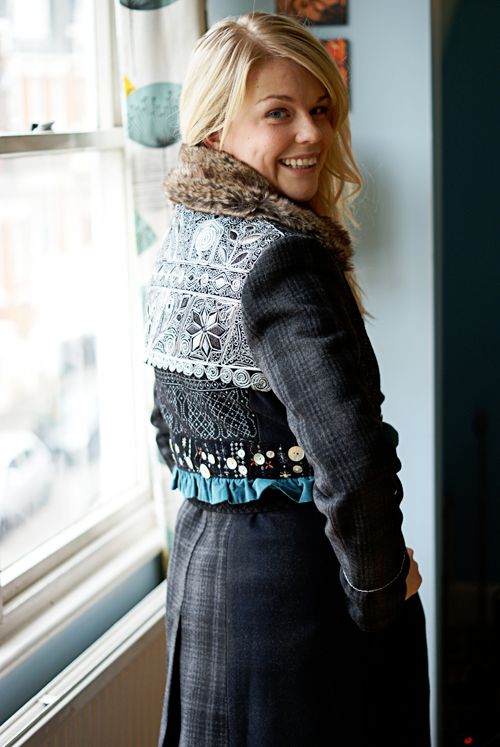 The back is embroidered with silver thread, so beautiful!
So, now to the Giveaway! I've got a spare set of Desigual headphones and carrier bag so I am giving them away to one of you guys!
The cotton canvas bag is from Desigual's A/W collection and retails at €40.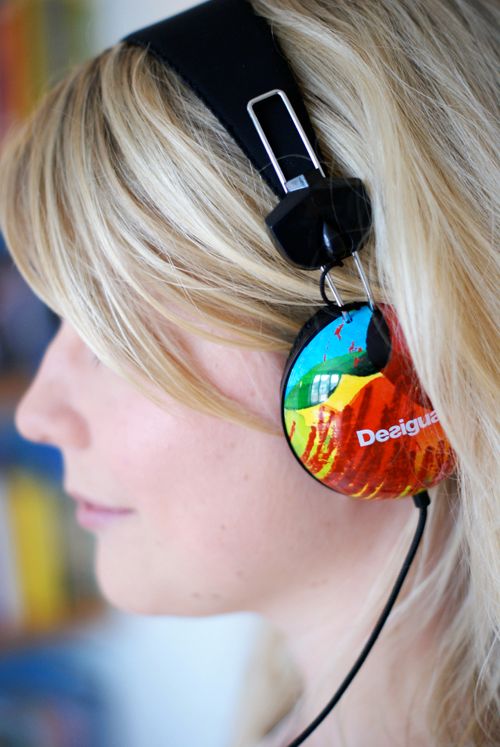 The headphones have a good sound quality and are super comfortable, not to mention their groovy design! :)
To enter this competition:
1. Follow 'A Piece of Lisa' (with GFC or Bloglovin').
2. Leave a comment saying you've done so.



For extra entries tell your friends about this giveaway on your blog, twitter or facebook (leave an extra comment if you do this).
The competition is open until Wednesday 9th of November. I will announce the winner on Thursday the 10th, so make sure to check back then to see if you have won!
This competition is international, so you can enter from anywhere in the world.