Today it's sunny outside and I am going for a portfolio review at The Cube Gallery. A panel of designers will look at my portfolio and give feedback, interesting! I am really happy I got this opportunity because I feel my portfolio could use a facelift. When you go for interviews they don't usually say much, just a few "hmmm"s here and there so it will be good with some honest advice.
This is what my portfolio looks like at the moment. It is a box that contains sleeves and some books and a cd cover.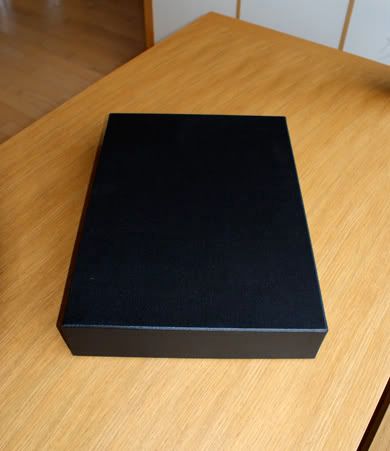 When it opens up it looks like this: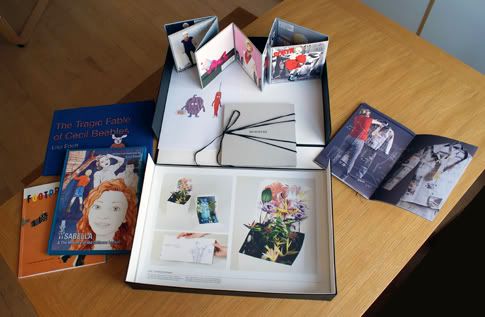 I think the box looks really nice when it is displayed like this, but it's really unpractical to carry around, so I'm thinking of changing to a 'book'-type portfolio.
I am also going to bring my cute business cards from moo.com, hopefully I can do some networking!