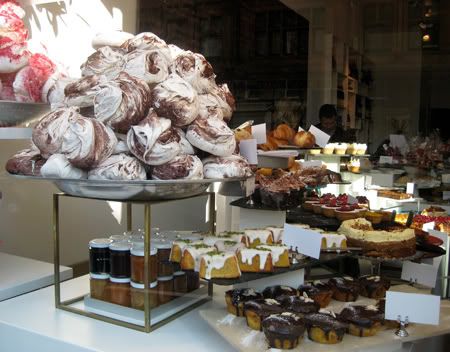 This weekend my mum was here to visit me, yay!
One of the best things about having someone over is all the yummie food and cute cafés you can find when you have time to stroll around London. On our first day we went to Angel which is a great little area of London, that's where I photographed these amazing meringues in the window of a place called Ottolenghi.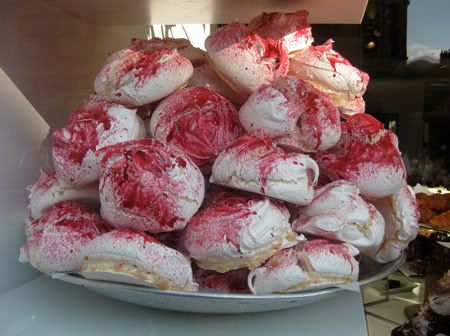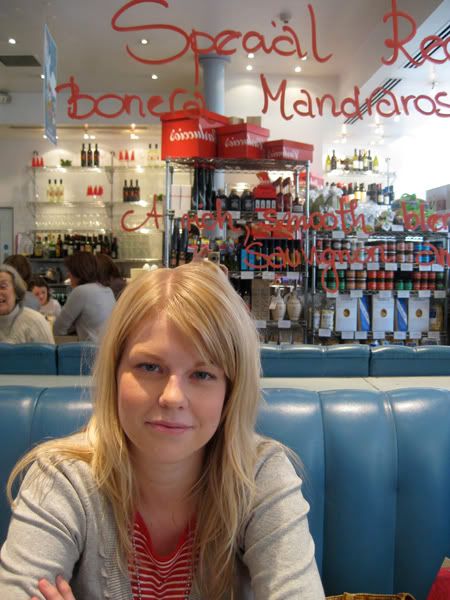 and later found this precious little shop opposite of
Spitalfield's
Market. If you are ever around Liverpool St Station in London you must visit this shop! It's so cute and the couple that owns it are lovely. And they make the best sandwiches I have ever tasted! Make sure you try their special home-made mango chutney-mustard...