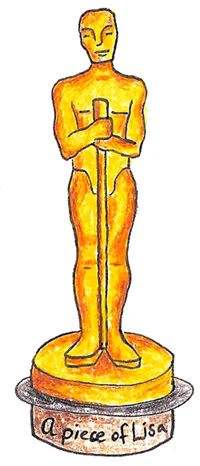 This year's Oscar nominations are
here
. Usually the films are boring artsy type-movies and I care more about the dresses on the red carpet, but this year there are some really good ones in the mix! I also realised I have seen quite a few of them, so here are my mini-Oscar-reviews:
"Invictus"

(Nominated for Best Actor - Morgan Freeman/Best Supporting Actor - Matt Damon)

Having no interest whatsoever in rugby I thought this sport drama would be snooze-worthy, but the cast makes up for what the story lacks. Morgan Freeman and Matt Damon are well worth the nominations (especially Freeman) but the direction of the movie was bad. The heart of the film, which is the Rugby, isn't dramatic enough. What could have actually been an exciting and interesting movie failed to keep me interested throughout, and I would only recommend it to rugby fans!
Rating: 3/5 A.P.O.L Oscars

"Precious"

(Nominated for Best Picture/Best Actress -
Gabourey Sidibe/Best Supporting Actress - Mo'Nique
)
Precious is a very strong, hard-hitting drama. Sometimes hard to watch because it's just so dark, but the acting is absolutely brilliant. Both actresses up for the award are great, and as crazy as it sounds,
Mariah Carey
is also very good in this movie!
Rating: 4/5 A.P.O.L Oscars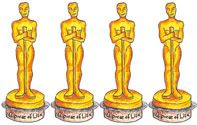 "Avatar"

(Lots of nominations, for example Best Picture/Best Director)
One word: Amazing! I just loved the whole world they created with incredible special effects, I want to go and live on Pandora! Good story, great acting and so entertaining! It was my first 3D movie and I loved it!
Rating: 5/5 A.P.O.L Oscars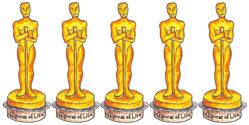 "Coco Before Chanel"

(Nominated for Best Costume Design)
Anyone interested in fashion should definitely watch this movie, although I would have liked to see more of Chanel's workin life. I guess as the title says this movie is about her life before she became a famous designer, but for me her design is definitely the most interesting thing about her. Great French cast though, so it's still worth watching, but doesn't reach the same heights as "La Vie En Rose."
Rating: 3/5 A.P.O.L Oscars

"Up"

(Nominated for Best Animated Film/Best Picture)
I loved this film, it is moving as well as funny and cute. It had both me and my boyfriend in tears after only 10 mins! A must see!
Rating: 4/5 A.P.O.L Oscars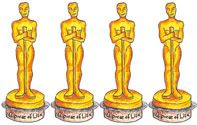 "The Hurt Locker"

(Nominated for Best Picture and more)
This war drama didn't really do it for me. Some scenes were brilliantly done, but the story didn't go anywhere. The actors are ok, but I lost interest half-way through.
Rating: 2/5 A.P.O.L Oscars
"Fantastic Mr. Fox"

(Nominated for Best Animated Film)
Using old-fashioned stop motion technique, this is a visually stunning film. As someone who is interested in animation, I really enjoyed the style, and it's very charming. But it did lack a little bit in the story which was quite repetetive, and didn't have that little bit of adult humour that many animated films do these days.
Rating: 3/5 A.P.O.L Oscars