Our friends and family put so much love and effort into their contributions to our wedding, it was a real emotional affair!
James and I felt so lucky and appreciative of all the gifts that were given to us - and by gifts I don't only mean material things: The speeches were wonderful, my mum, bridesmaids and James' best man had all put together amazing videos for us, my cousins performed two beautiful songs, my brother Peter and James brother Carl were brilliant as the toastmasters, and so on... it was overwhelming.
We also gave and received some tangible things of course, here are a few of them:
We gave little thank-you gifts in these sweet bags to our bridesmaids and groomsmen...
For my bridesmaids I got freshwater pearl bracelets from notonthehighstreet.com...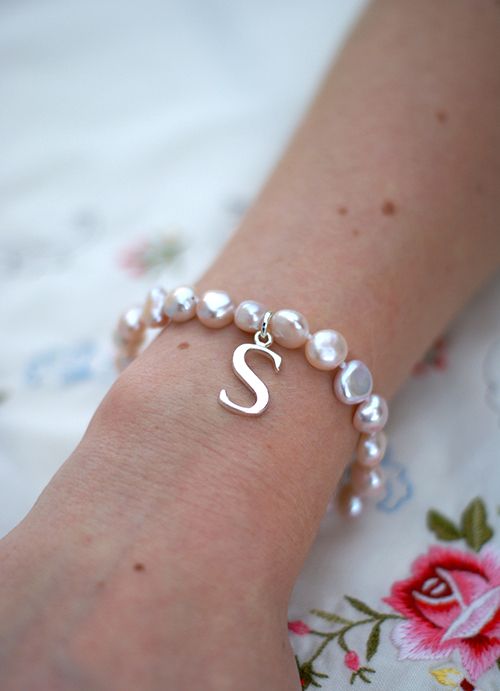 which I personalised by attaching a silver letter charm.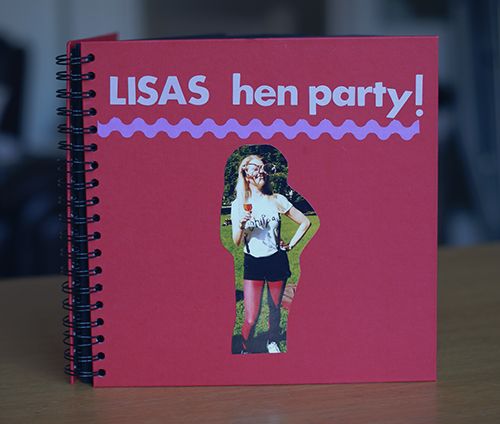 One of my bridesmaids Tove gave me this awesome book at the wedding, it's about all the fun we had at my Swedish hen party, so sweet!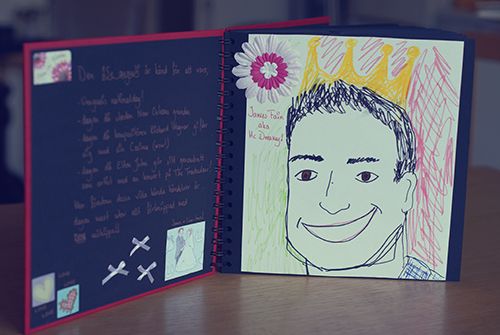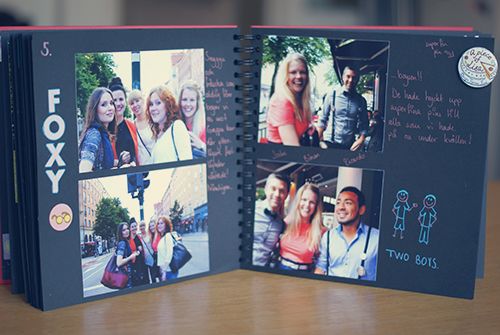 My friend Ulrica made us these beautiful pillow cases as a wedding gift, she is so talented! We absolutely love them.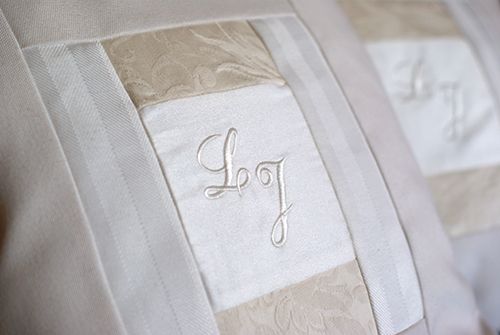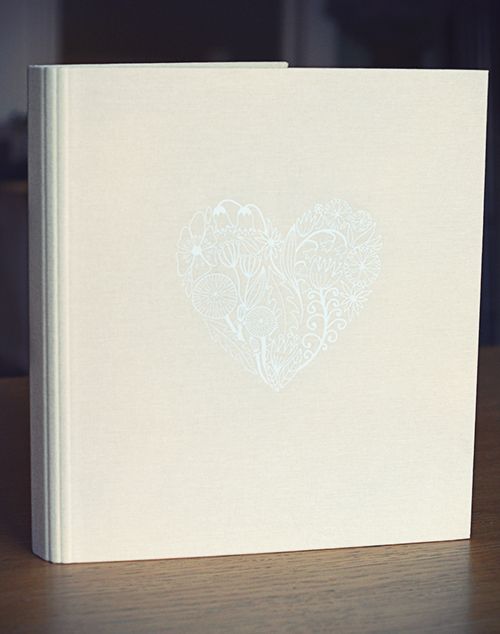 Lastly I wanted to show you our wedding guest book. James and I came up with the idea that all the guests should take photos of themselves with a polaroid camera and stick in the guest book with their message. Me and my mum put together a bunch of props and organised a photo station at the wedding venue, and here's the result!