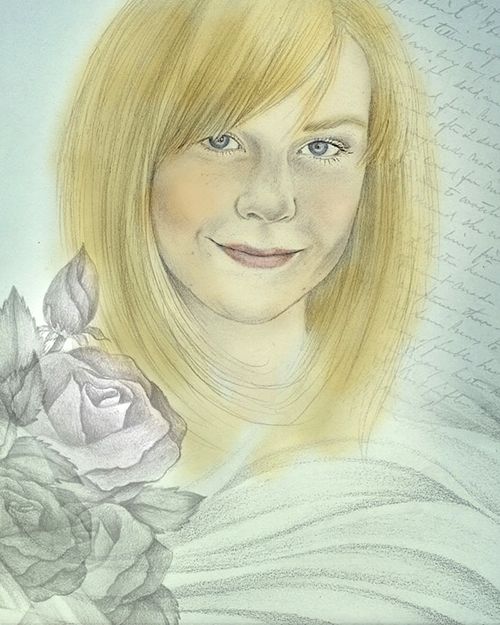 My lovely blog reader Amalia has drawn this beautiful portrait of me, I love it!
Amalia is a really talented illustrator and she has a wonderful blog called Pencils and Fireflies. She also has an etsy shop where she sells art prints and custom portraits.
Thank you ever so much Amalia!