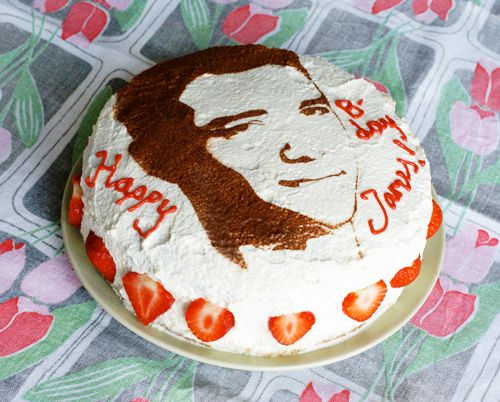 Remember my face cake tutorial? It's proven to be very popular and this week I was sent photos of two awesome reader's own face cake creations!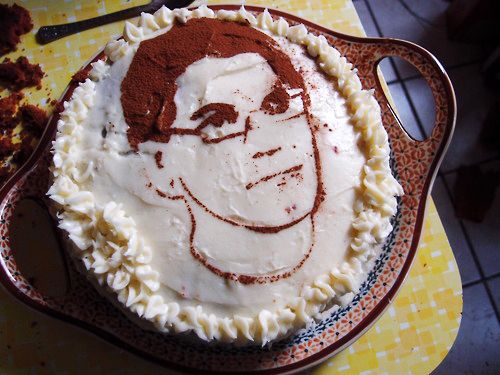 Adrienne made this yummy-looking cake for her brother's birthday.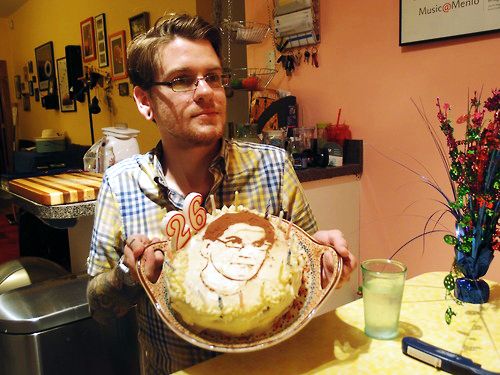 Spot on!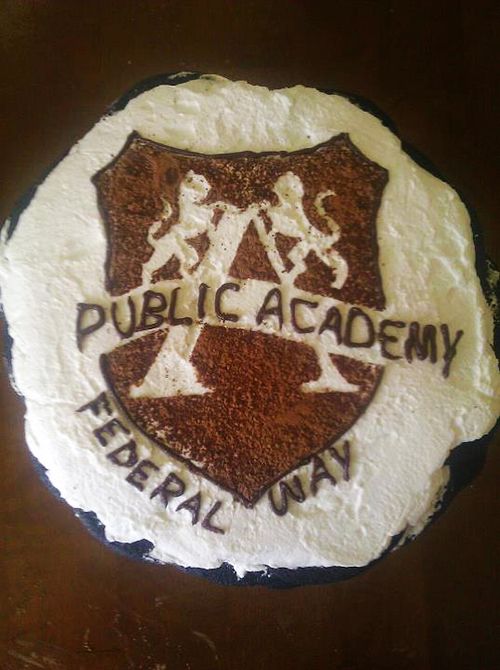 Sarah used my stencil technique to create these two masterpieces, love it!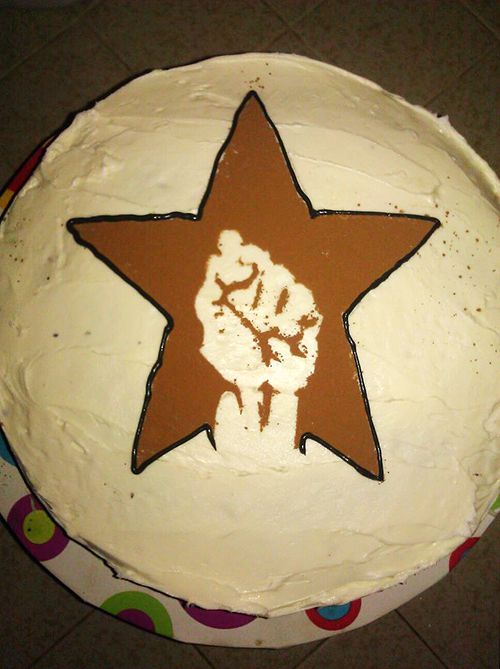 Thanks girls for sending me the pics, so fun to see your creations!