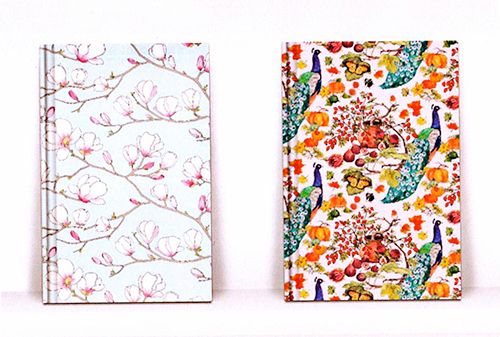 Today I have ordered a new product prototype for my business, these lovely notebooks! I am so excited to see how they'll turn out! (this image is a photoshop mock-up)
The Magnolia one is slightly smaller with lined pages, and the Peacock notebook has blank pages interlaced with some more printed images inside.
Which one do you like the look of the most? Also, would you prefer lined or bank pages in a notebook?