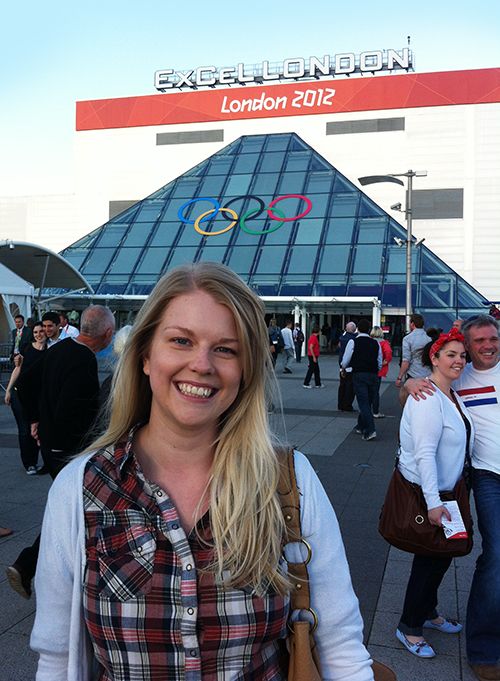 The Olympic Games have been a really great thing for London, the atmosphere is so positive here right now! There was a lot of talk beforehand about the negative aspects of it such as chaos on the underground etc. but I think the organisation has been excellent.
James and I have really enjoyed watching lots of the events on tv, and last Saturday we even got to see one live! James' brother Carl invited us to see the Olympic boxing in the Excel Arena, it was so fun!
It was so cool to see one of the Olympic sites, the Excel Centre is not the main arena but it is huge, and the atmosphere in and around it was great. Here are some awesome Thai supporters.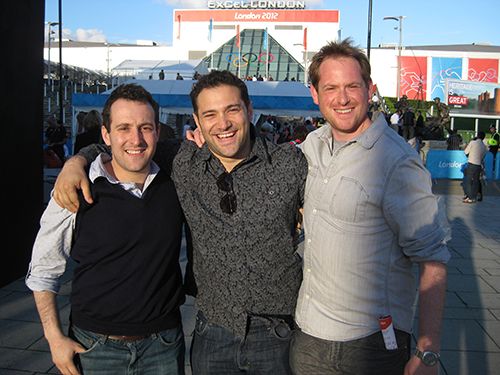 Carl, James and Johnny.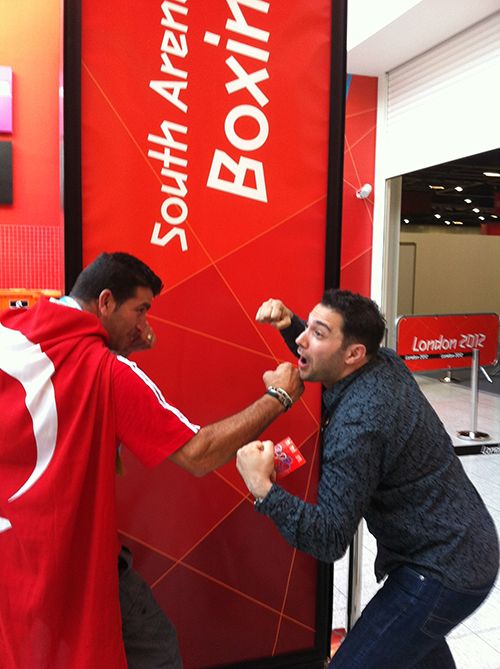 James was inspired by the event and got into a boxing match with a Turkish supporter...
But in the end they made friends!
The arena was huge, there were thousands of people in the crowd, and that was just one part of the Excel Centre! At the same time as the boxing there was also weight lifting, table tennis and one more event that I've forgotten going on at the same time.