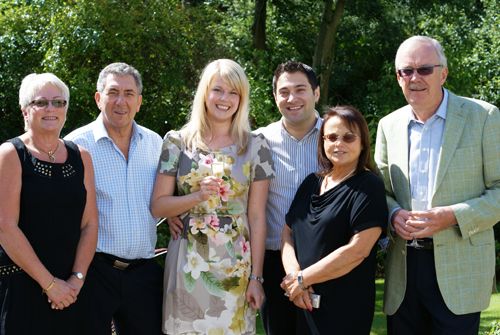 This weekend we had our second engagement party! James' mum Gloria kindly organized a lovely party at their house with catered food and everything! My parents came over from Sweden and we all had a fabulous time!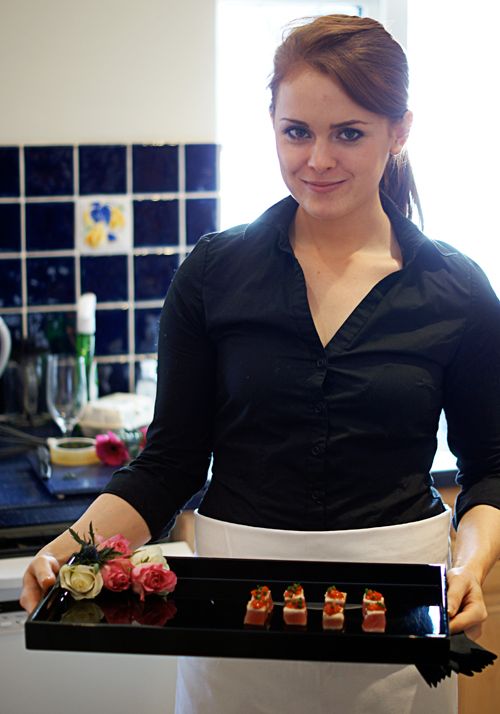 The lovely waitress with yummy tuna

canapés

.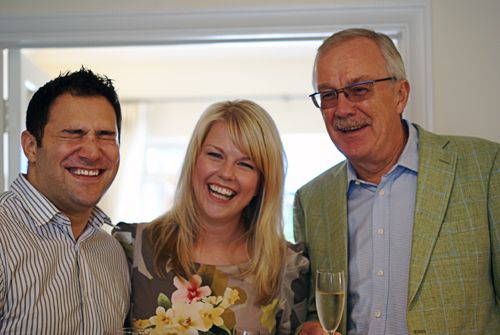 In this photo James' mum (who took the photo) made us crack up!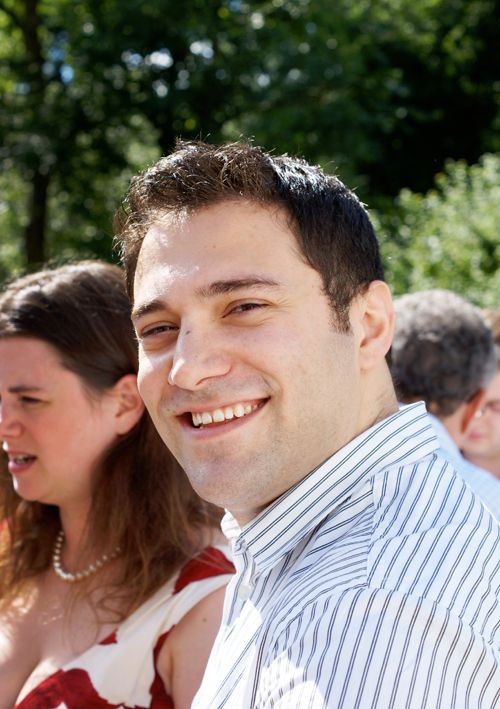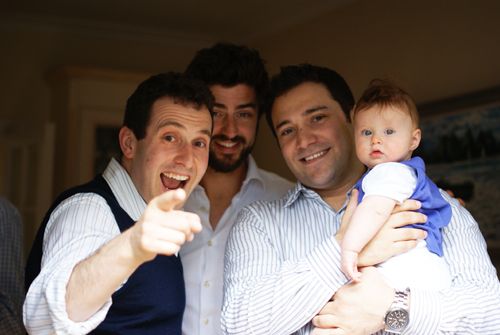 Little Rachel with her dad Carl, and uncles Ben and James.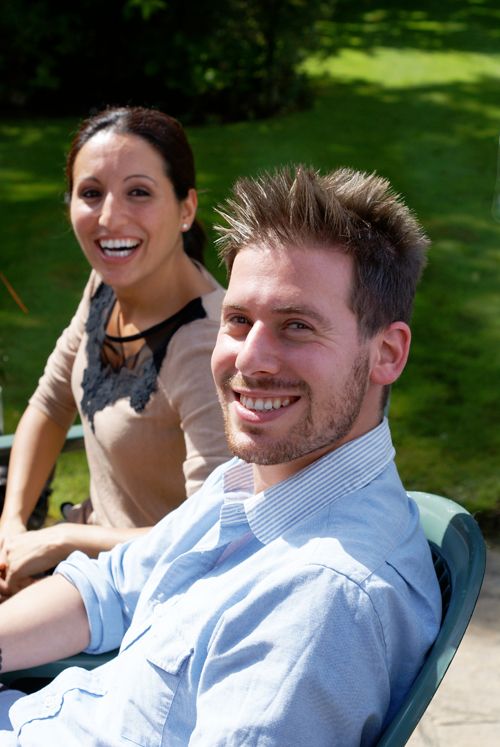 Our lovely friends Meera and James.
James with his dad Michael.
Dan and Lauren were enjoying the mini fish & chips!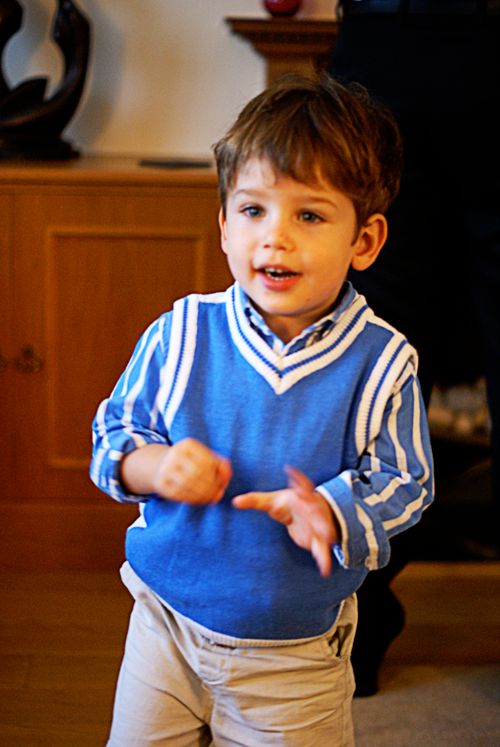 James' gorgeous nephew Sam enjoyed himself and charmed the pants off everyone, especially my dad!