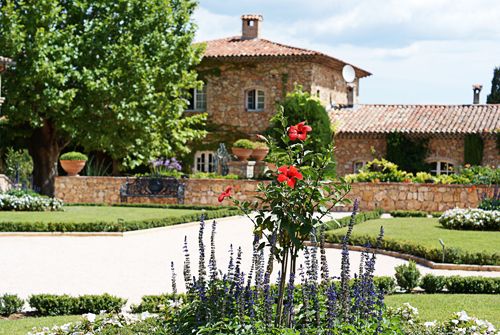 On Tuesday James, my parents and I went wine tasting at this beautiful winery.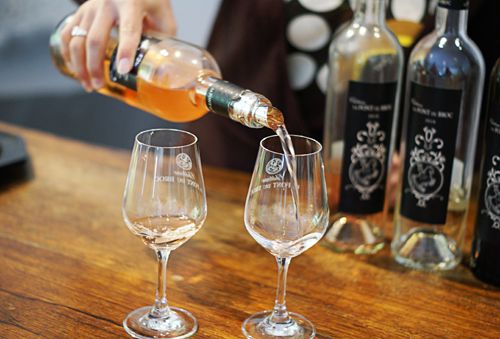 This region of France is famous for producing and selling lots of good rosé wines. But of course they also produce white and red, we tried them all!

We bought a few different types of wine, my favourite was the rosé.
Then we had a lovely lunch in a nearby village. I had salad with chevre chaud, mmm!
Then we walked around in the medieval part of the town. Can you spot my mum in this picture?
On Wednesday evening it was time to celebrate my brother's birthday!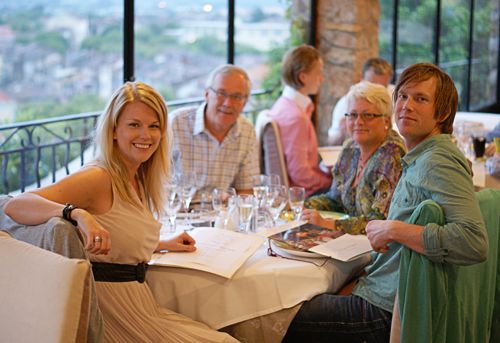 We went to a really nice restaurant with delicious food and a splendid view.
Peter got a nice camera from James and me. I was really pleased because I thought of the camera long before he actually told me he wanted one, so he didn't expect it at all!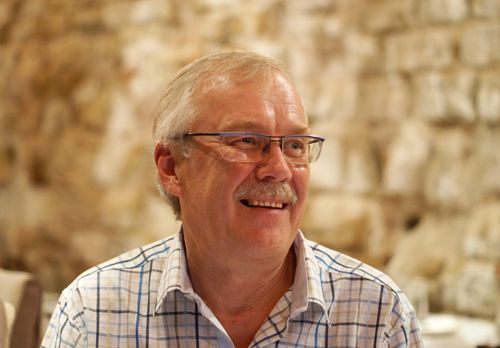 Peter got a special dessert with a sparkling cracker in it, but the waiter was really clumsy and managed to knock it over so it "sparkled" right onto Peter's shirt!