Here are some pics from my New Year's Eve. We didn't wanna make a huge deal of it so we had a dinner party with a few friends. For 12 0' clock we went to a bridge in Highgate that has got a great view of London, and had champagne and watched the fireworks.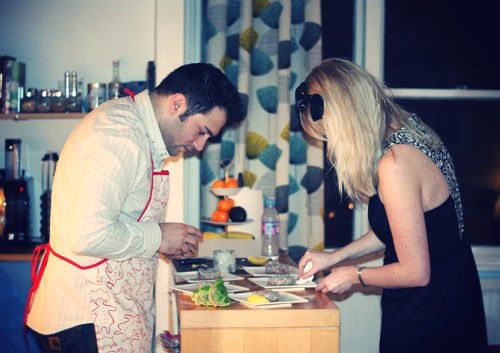 James and I are preparing the starter; salmon tartar...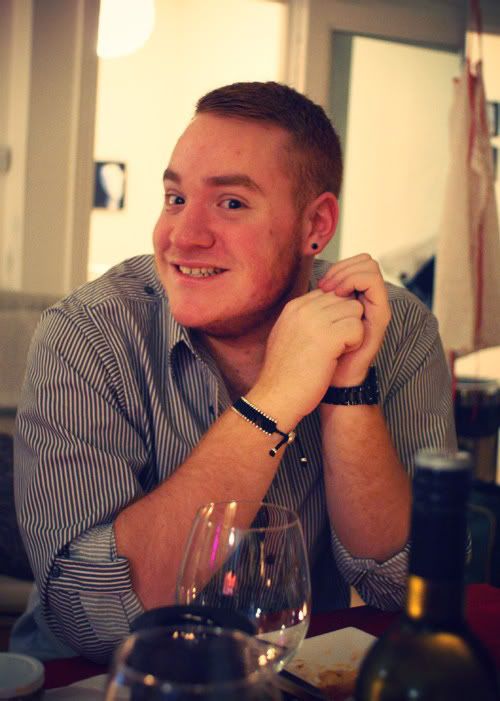 For dessert I used my mom's recipe, I love this one, it's like a frozen raspberry mousse.