I know it's only January, but now that Christmas is over I want spring to arrive! When I went shopping with Sofia the other day I saw that some of the shops had already put out their new collections, it really gives you that spring feeling when the pastels are brought out! Here's some high street fashion inspiration while we sit inside and long for warmer weather and flowering trees...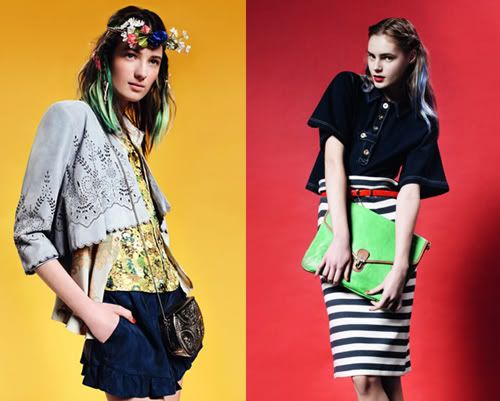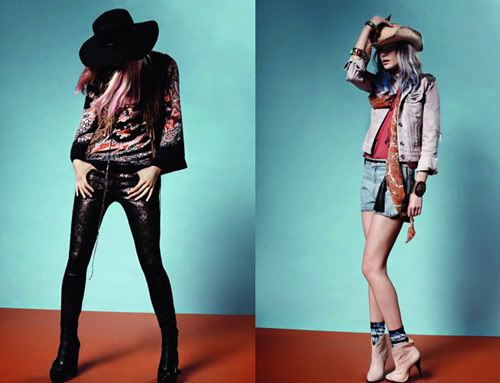 Topshop's line is a bit cooky, with both nautical, boho and cowboy influences.
A few images from H&M's s/s 2011 Lookbook
I've never been a Dr Martens-person, but these new low boots are adorable!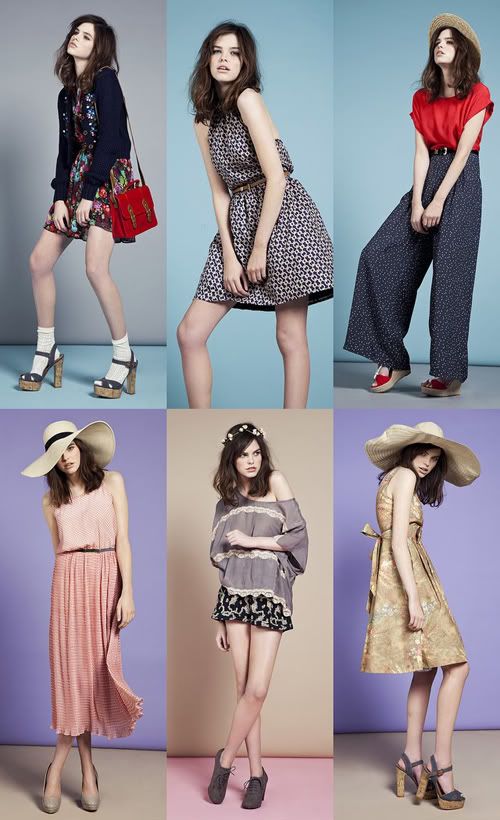 If you can disregard the model's ridiculous posing, the Primark collection looks promising!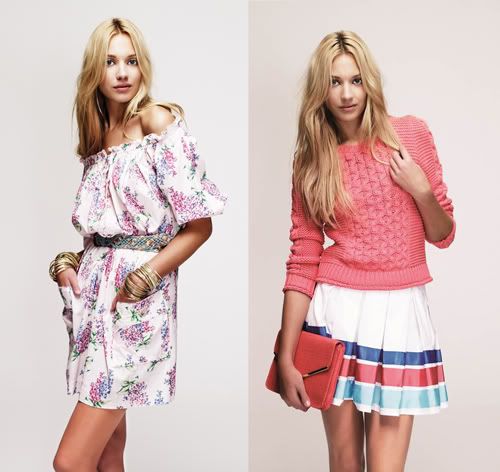 I love New Look's spring style, so cute and fresh!