Look what I got in the mail today, together with my baking tools that I ordered from Amazon. It's really odd because I didn't order this and there wasn't any note explaining a) why they included it with my order and b) what the hell it is?
First we thought it was a mini rolling pin, but that just seems stupid! Then James suggested that it's the thing you use with a mortar to crush herbs... maybe he's right, what do you think?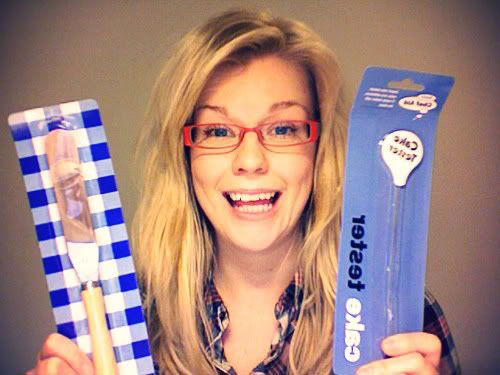 What I actually ordered was these tools that Lorraine Pascal says are essential when baking, so of course I had to get them :) I think I'm gonna make her soda bread tomorrow, yum!