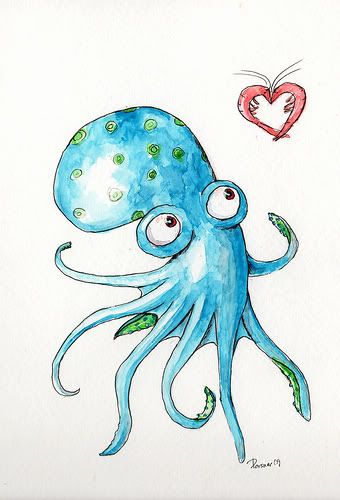 Today I was back at Nude (the design firm I'm currently working for). It was fun to be back. I spent most of my day searching for images on fashion blogs, nice!
I got the funniest e-mail from my mother today, it is about her struggle to cook home made octopus. Apologies to everyone who doesn't speak Swedish!
"Idag skulle vi för första gången äta egenlagad bläckfisk. Stod ca 1 tim i går och rensade asen (små), marinerade dem ett dygn, grillade idag, smakade för djävligt."
Have you ever tried to make octopus at home?
Image from here.