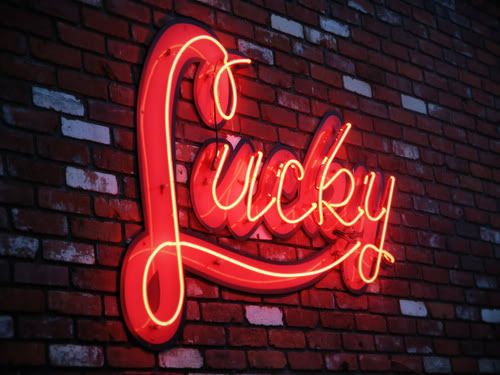 On my street there's an older gentleman who always wishes people luck when they walk by, or he says that you're lucky. He puts his thumbs up and say's "Be lucky!" or sometimes: "You're lucky!" He has become quite famous in the area.
My boyfriend told me he had met this man on several occasions and he always wished him luck. He even did the thumbs-up to James when he drove past in his car.
I had never been treated to this gesture... until today! As I walked home from the corner-shop I heard someone shout from across the street: "Hey Blondie! Be lucky!" I looked over and there he was with his thumb in the air. Yay!
Thanks Lucky-Guy!