I'm at my parents' house in Sweden! It's always so nice and relaxing to be here.
Today I had my hair cut, not a huge change but quite nice! The hairdresser was a bit odd though, first she had a go at me for having dry hair and damaged ends (isn't that her job to sort that out?) and then afterwards she sang her own praises so much it was almost awkward. She said that I should be sooo happy because the fringe looked absolutely faaabulous and the lenght was great, and she even made it sound like she was to thank for the highlights when I didn't even have any done today. Oh well, I had a nice day. Looking forward to a cosy dinner with Sofia tomorrow!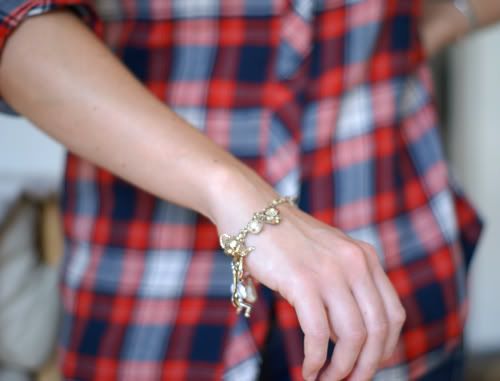 I got this charm bracelet for my birthday, always wanted one!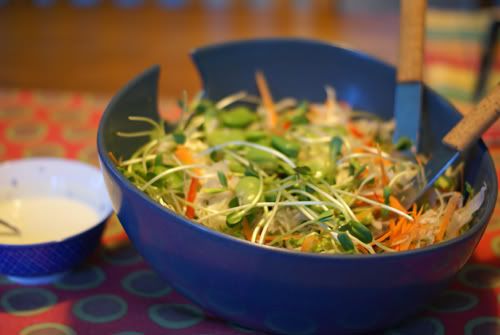 For dinner my mom made this crispy japanese salad with wasabi-mayo dressing. With it we had chicken, yum!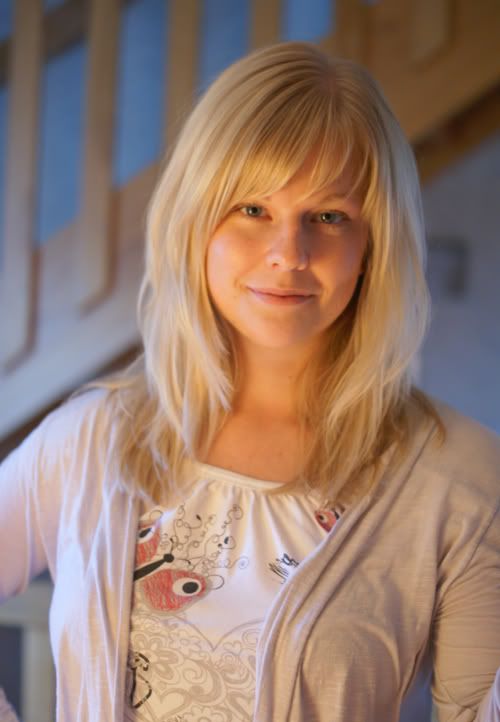 My new haircut.