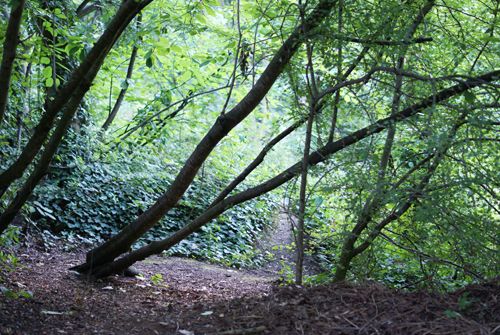 How was everyone's weekend? Mine was fantastic! We finally had some sun, so that was a good start, here's what I was up to:
On Saturday morning James and I picked out our wedding rings! I'm so excited about my ring, it's my dream wedding ring and so gorgeous! James' ring is lovely too, very elegant and classy, I think it really suits him!

Then I finally found my perfect office chair, I have been looking for a good one for a while.

In the evening our friend Jamie came over, together with James he cooked a mean spaghetti bolognaise, it was soo good!

After dinner we had a "Community" marathon, has anyone seen that show? It's seriously hilarious, my favourite comedy show right now.

On Sunday I went for a run and broke my distance record, I ran 8.2km! I'm very happy with that.

Then we chilled out and did some laundry, and for dinner James cooked an AMAZING burger with bacon and blue cheese, he also made parsnip "chips".
Looking back on my weekend I think I was very spoilt! Looking at rings and having boys cook me yummy food... it's a tough life! :)
Ps. The photo is the start of my running route, so lovely this time of year!