Happy 1st of May everyone! I hope you all had a good weekend? I had a lovely time with my cousin and aunt who was here visiting. It didn't stop raining during the whole time they were here so that was a bit of a shame, but it was really nice to see them and we still had fun!

This week I am doing some design development on my existing patterns to get them ready for production, I will be receiving the grant money in 2 days, yay!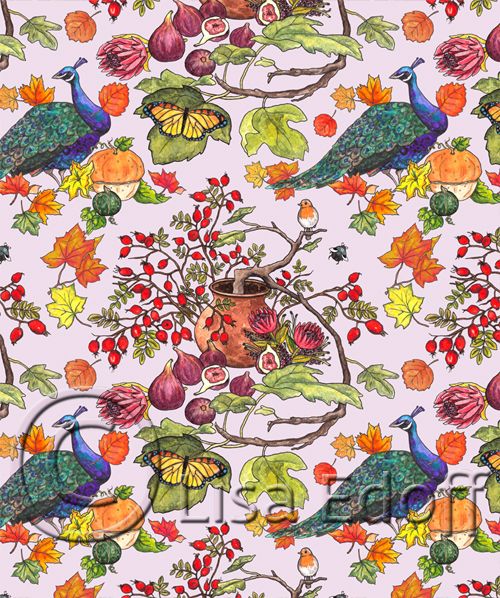 I never felt 100% happy with this peacock pattern, I like the drawings separately but I don't feel it flows as a pattern. The peacock looks too static, I don't know if it's the tail or the layout, but I decided to change it.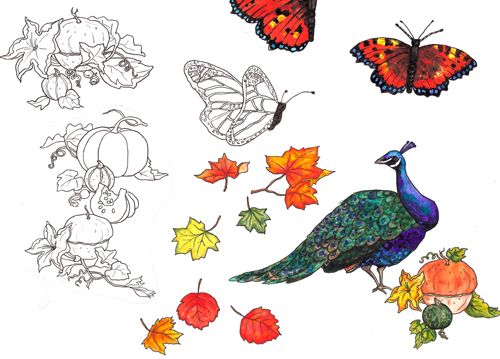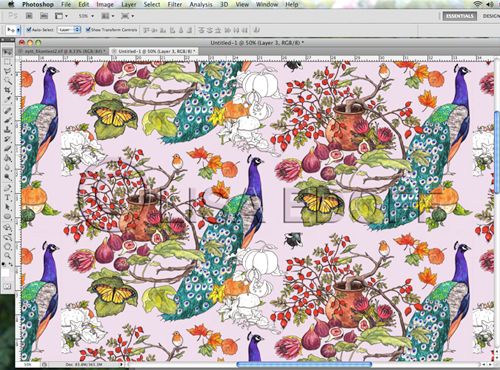 I'm also gonna change the pumpkins and a few other bits. This is what the pattern looks like at the moment, I already feel better about it! I have also changed the layout of the pattern, before the drawings were repeated in straight lines, now I've done something called a 'half-drop', it means that the image has been "dropped" and repeats diagonally, I think it works much better!
Now I've got to put it together properly, but I'm happy I figured it out because it has been bugging me for so long!