5 Ways To Attract More Visitors To Your Blog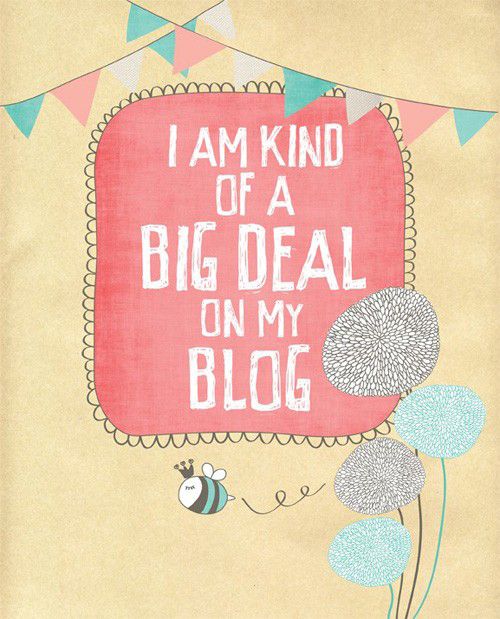 Hello sweethearts and Happy Friday!
This week I have received several emails with the same question; how do you get more visitors to your blog? Of course there are lots of blogs with more traffic than I have, but I thought I'd share a few ideas that I think work. But remember, your traffic will not hit the roof over night. Growing your readership is a long process, and you shouldn't blog because you want a lot of hits, you should blog because you enjoy it and have something to share. The most important thing is to make an effort to post quality content, then readers will find you and stay!
If anyone have any more idéas, it would be great if you'd share with a comment!
So here are my best tips:
1. Network/Collaborate With Other Bloggers
A great way to let people know you exist and make blog friends is to comment on blogs that you like and are similar to yours. Most bloggers will check you out, and if they like your blog they'll come back. You can also check out the blogs of the people that comment on your favourite blog, visit them and leave a comment, it will be much appreciated and now the ball of your blog network has begun to roll! But make sure to leave meaningful and sincere comments, nobody likes comments that are obviously just there to get a comment back, and never ever write: "can you follow me?" and stuff like that. When you get to know other bloggers you might get the chance to do a guest blog post or collaborate in other ways, this is also a great way to spread the word about your blog.
2. Twitter
Twitter is awesome for promoting your blog or shop. You can link it with your blog so that a tweet automatically comes up when you have posted something new. Twitter is also good for networking and finding opportunities with other bloggers.
3. Craftgawker and Foodgawker
Craftgawker is a website where you can post an image + link to your craft-related blog posts. Foodgawker is the same thing but for recipes. They are both fantastic for exposure, my all-time record for visitors in a day was when I posted a Photoshop tutorial on Craftgawker.
4. Pinterest
I get a lot of traffic from Pinterest, but it's a tricky one because it comes from other people's pins. So you have to get people to pin stuff from your blog. But it's worth giving it a try, start with creating a few boards and pinning your favourite images from your blog. If you create tutorials, make sure to pin these, they can spread and people will want to check out the full tutorial so they'll end up on your blog. You can also add a "pin it" button to the bottom of your posts.
5. Advertise/Sponsor Blogs
Advertising on blogs that you enjoy and that have a similar readership to yours really work. There are lots of blogs accepting sponsors, with a variety of prices. Some blogs will do a feature about you and/or an opportunity to guest blog. For info and rates for sponsoring my blog, click here. Some other blogs I have found worthwhile sponsoring are The Dainty Squid, Little Chief Honeybee and Love Elycia.