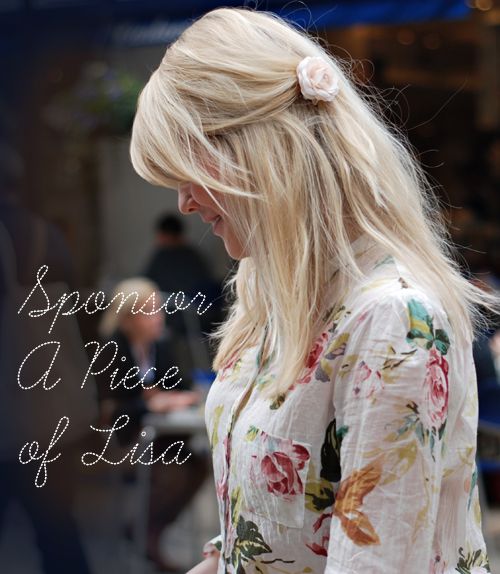 I am accepting sponsors for the month of November! With a rapidly growing readership and very affordable rates 'A Piece of Lisa' is the perfect place to advertise your
business, website, blog or Etsy shop.
A Piece of Lisa currently have over 800 followers and an average of 15.000 unique visitors/month.
If you're interested in sponsoring A Piece of Lisa you can check out my sponsorship info
here
or email me at
lisa_edoff@hotmail.com
Just because I adore you all so much, I am also giving away one medium and one small sponsor ad for free! The medium ads are 225x110 pixels and the small one is 110x110 pixels. The ads will be up for the month of November and your website/shop will also be promoted via twitter.
To enter leave a comment and tell me why your blog/shop/website deserves to be advertised, and don't forget to include a link.
For extra entries: blog, tweet or write on facebook with a link to this post.
I will choose two winners, and they will be announced on Friday the 28th of October.