Today was the first day at my design placement. It was good, but I felt a bit nervous 'cause I didn't really know what to do :) But now the scary first day is over, so from now on it will only get easier!
I did get to work on a design project straight away though, which was great! At the last internship I did it was almost like they had to invent some meaningless tasks for me to kill time, and when you're not getting paid that's not very satisfying.
Yesterday it was such beautiful weather, James and I went to a park nearby and had a yummie picnic dinner.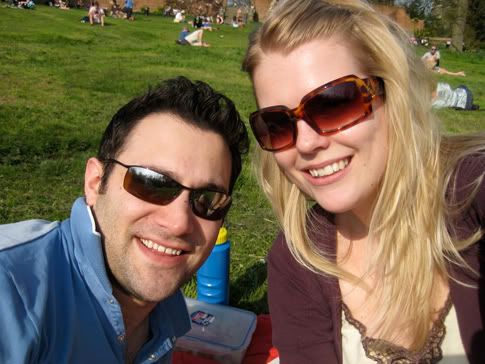 We ate fruit salad with vanilla creme fraiche...
and drank raspberry squash out of these funny "nose-cups" that my brother gave us!