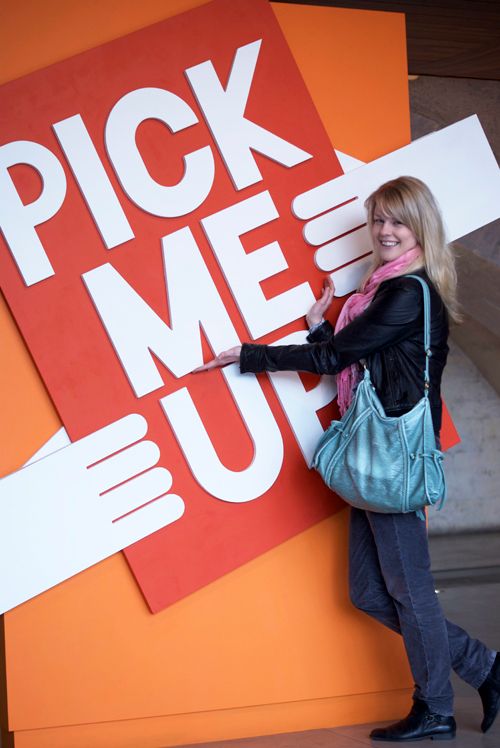 Last weekend I went to Pick Me Up, a graphic art and illustration exhibition at Somerset House in London. This is the third year I've gone to this show, I really recommend it if you are interested in contemporary art and design. Although this year I felt like there were actually too many exhibitors, there were too many artists and styles on show. The work would greatly benefit from not being so crammed, and the visitors wouldn't lose interest at the end. However, I still enjoyed the exhibition, and there were some real gems in there...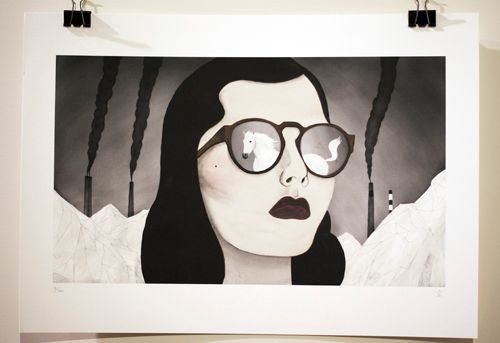 Like the work of English illustrator Paul X Johnson! Paul's work was my favourite of the show. His paintings are so cool, they have an elegant retro feel to them and a sense of narrative that makes me wonder what their story is.
Another talented very artist exhibiting was

Riikka

Sormunen

, both

Josefine

and I loved her work.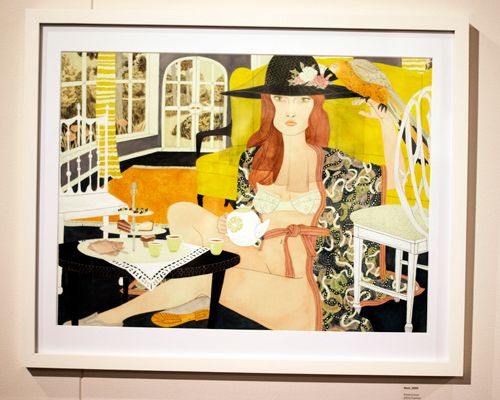 This photo doesn't do it justice, but the details in her paintings were just incredible!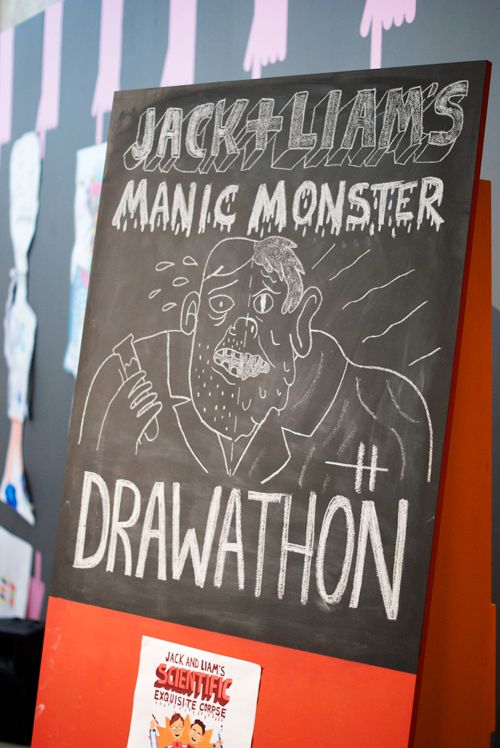 In one room there was a "

Drawathon

", where people of all ages could draw their troubles away, so sweet!
I also liked these simplistic woodcut prints, by Matthew Hawkins...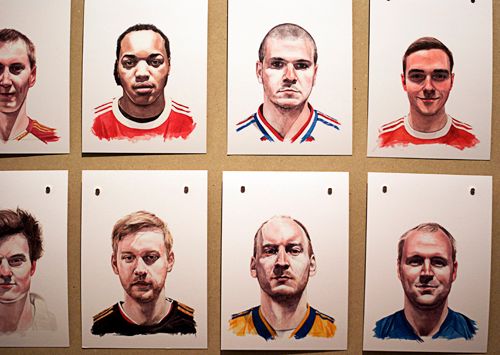 and these footballers portraits by Jim Spencer.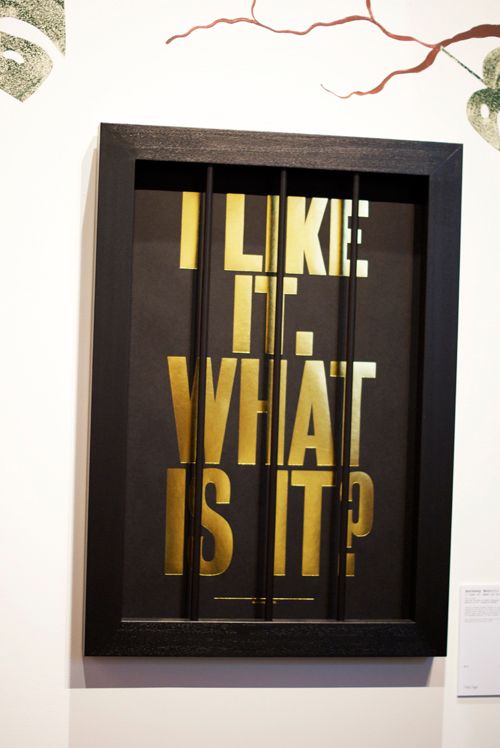 This piece by Anthony

Burrill

made me laugh because I think that's quite a common though among exhibition goers.
Lastly I'd like to share with you this piece by Andy Smith, it's fitting right now and I'll reveal why soon!