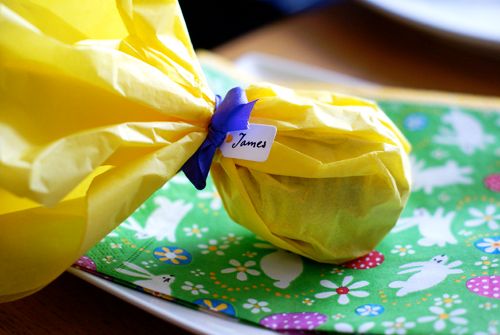 Easter is soon upon us, yay! Easter for me means warmer weather, chocolate and yummy devilled eggs to eat. Another thing I associate it with is "pyssel" which means crafting or making things with your hands. It's such a nice thing to do with your family, when I have kids I'm gonna force them to craft with me all the time :)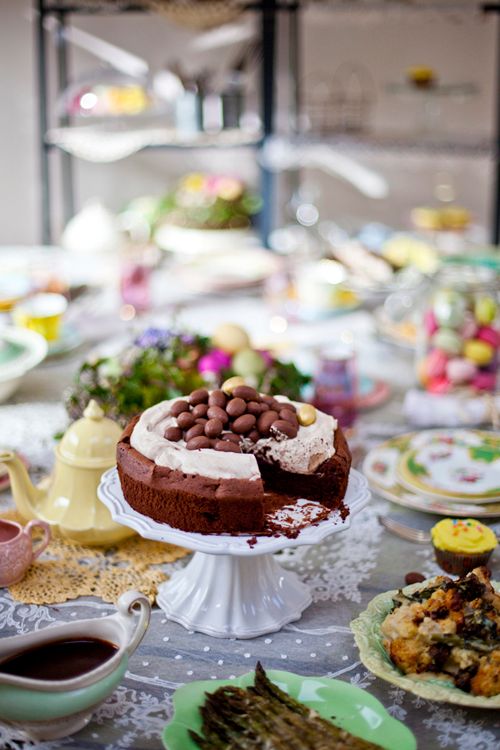 2. Beautiful Easter lunch spread by Donal Skehan. I especially like the look of that Chocolate Crater Cake.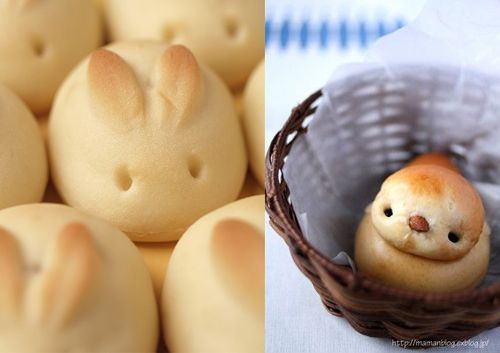 4. How cute are these bread rolls? I imagine the bunnies wouldn't be too hard to do. Images from Maman Blog.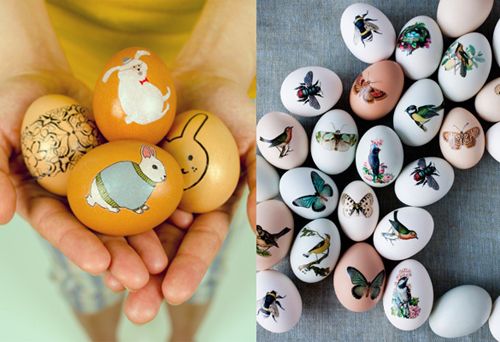 5. Super cool egg decorating idea; sticking temporary tattoos on hard-boiled eggs! From Tattly blog.