Last week I had to celebrate my grant in style! First some pink bubbly with James...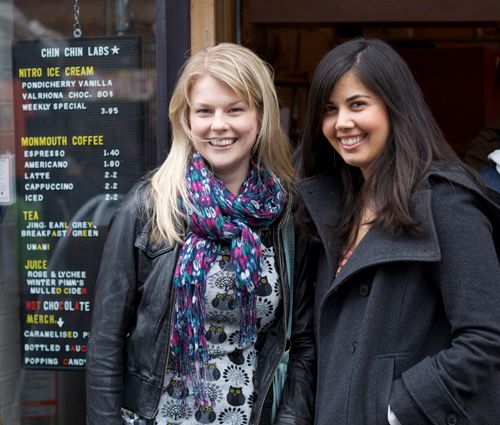 Then my lovely friends Lauren and Josefine took me out for some celebratory ice cream.

Josefine had found this really cool ice cream parlour in Camden where they use liquid nitrogen to make ice cream! It's called Chin-Chin Labs.
The ice cream "scientist" gets the liquid nitrogen from the tanks...

then they mix it with the ice cream base and flavours in a machine.
We all went for their speciality apple pie with caramel sauce and hazelnuts, it was amazing!