Hey everyone and happy Friday!
What are your weekend plans? I'm very excited to see my good friend Nina who's coming over from Sweden, we're going to have dinner and drinks tonight and go shopping tomorrow, fun!
Today I received a package with some super lovely products from a Swedish designer called Emma Sjödin, hooray! I saw her booth at the Formex design fair and loved her stuff, she's so talented.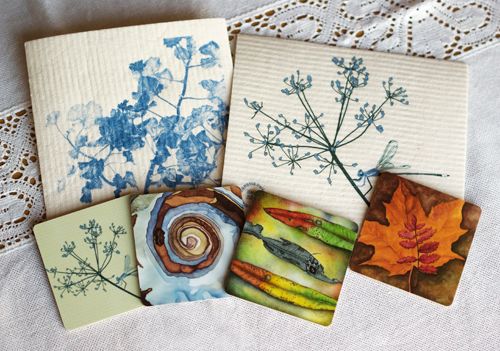 Emma applies her paintings and drawings onto her products, these are cloths and coasters.

This one with the leaves andd bug is my favourite, so beautiful.
Ps. If you 'like' Emma's facebook page this week you can win a pretty kitchen tray with one of her designs. I so wanna win!