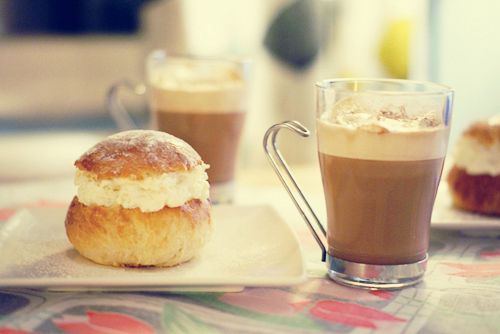 Today you can either celebrate 'Pancake Day' in the UK, or 'Fettisdagen' (Fat Tuesday) in Sweden. I might be biased because I'm Swedish but I will definitely diss the pancakes for semla! I like pancakes but semlor is so much better! And home made semla is the best. Here is my best recipe.
If you're still not convinced to go for semla, here's some inspiration for all of you pancake lovers. From Underbara Clara's blog.

Happy Fettisdag/Pancake Day!