Hi everyone and happy Friday! I'd like to start my weekend with presenting these fab sponsors of mine, they are all so cute! Check out these savvy bloggers and shops, you won't regret it!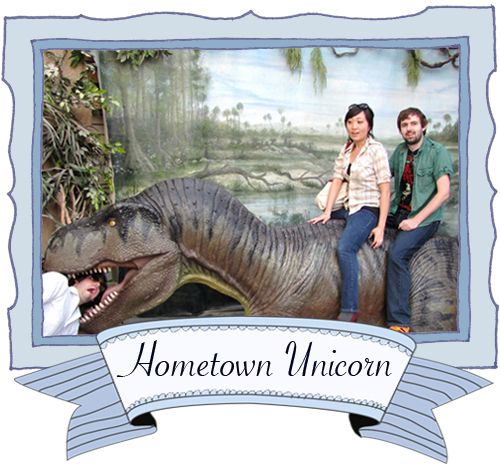 Hi, my name's Steph. I live in Seattle with my dashing fiance Dean and our portly cat Schnitzel. They are my two greatest loves but I also really like comics, fairy tales, indie pop, and theme parties. Hometown Unicorn is a diary for my daily adventures and a means of motivating myself to finish a slew of half-done craft projects.
blog | the gentleman scientist
My name is Randi and I have been a fabric lover for a long time - ever since I was little andmy grandma carted me to the fabric store every weekend. It always seemed magical to spend time in her "fabric closet" looking through her fabrics, ribbons and buttons and dreaming of what those goodies might become.
My shop "Fresh-Squeezed Fabrics" aims to carry the best in modern, designer fabrics for the sewing enthusiast. My products are high-quality and will meet most of your crafting needs. Ihave been serving my wonderful customers for 4 years now!
Hi I'm Cristie of The City Bird's Shop.
I'm so happy with my new collection. It was inspired by my recent trip to the Redwood's forests in Northern California and my deep passion for tribal prints and patterns. I used reclaimed leather and I handpainted the gold patterns & accented each with a lemon shark tooth. This collection speaks to who I am as a designer and the passion that I evoke for the world around me.