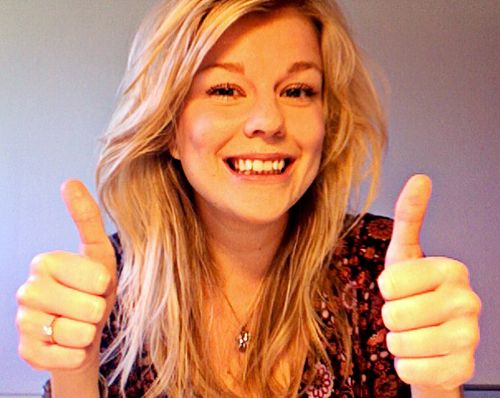 500 Google followers that is, hooray! Adding that to the email subscribers and Bloglovin' I now have 745 followers, wohoo!
Thanks everyone who follows me and reads this blog, you make me so happy!
I'd like to take the opportunity to ask you all a question...
I think a lot about what this blog should be about and what kind of posts I want to make, so I'm wondering what you would like to see more of on A Piece of Lisa? Outfits, recipes, tutorials (Photoshop or crafty), inspirational photos or something completely different? It would be so helpful to hear what your favourite posts are so I can continue to improve this blog!
Many thanks in advance!
Ps. How crooked are my thumbs!? :)