I love shopping for accessories online, you can find new and cute things without having to run around in thousands of different stores, and it's much easier than ordering clothes since you don't have to worry about sizes!
Here's a little Spring Accessories Guide from the best online stores, maybe something suitable for Valentine's Day? *Hint hint boyfriends!* or just as a little pick-me-up gift for yourself. Either way, I hope you enjoy it!
1. Necklace, ring, green brogues, bag and watch from
Asos
. I especially love the shoes and watch, so cute!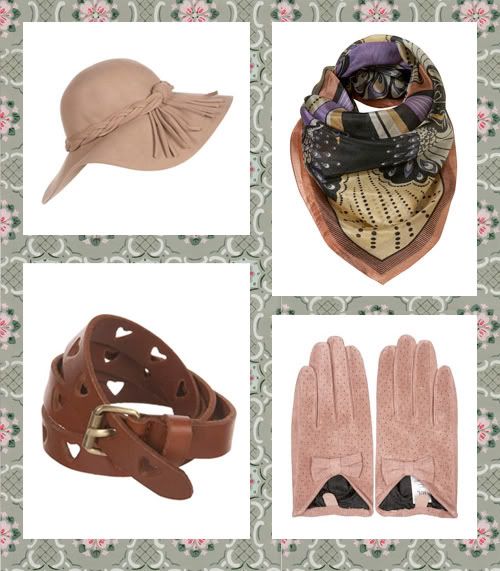 2. Felt hat, scarf, belt and gloves from
Topshop
. They've got lots of cool hats this spring, I think everybody should wear hats more often, that way I wouldn't feel so self-
conscious
when I do :)
Peacock ring from
Accessorize
. Isn't it gorgeous?
Necklace, camera case, ring, socks and purse from Modcloth. That camera case is fun, and I love the heart-shaped bag!