Just because it's almost Christmas we mustn't forget people with birthdays in December! Last week I made this cute birthday card for my cousin's little girl. It's really fun and easy to make, and a personal way of saying Happy Birthday!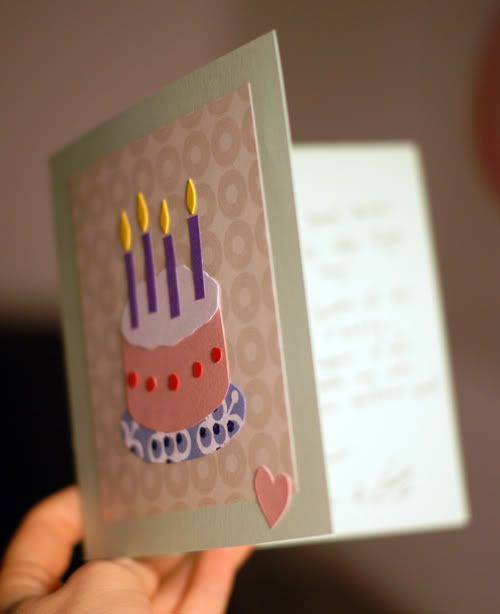 Start with picking out some different kinds of card or paper that you think go well together. They can be scraps from brochures, old wallpaper, magazines or the inside of an envelope.
Cut a rectangle to begin with and fold it in half, a top tip here is to score the paper before folding, it makes for a much nicer fold without any creases. Use a ruler and scalpel and cut very gently where you want to fold the paper, you're not supposed to cut through the paper, just "scratch" it gently. If you don't have a scalpel you can use a sharp knife, but be careful!
Then you need to cut out some shapes for decoration. If you want to make a birthday card like this one you can use the template below, or draw some of your own shapes. Draw on the back of each paper and cut them out with scissors or a scalpel. Stick them onto your card et voilà!
Click
here
for a larger template for printing.