We've been in Sweden for a week! The weather has been fantastic, and I've loved being a bit closer to nature and having more open spaces around me.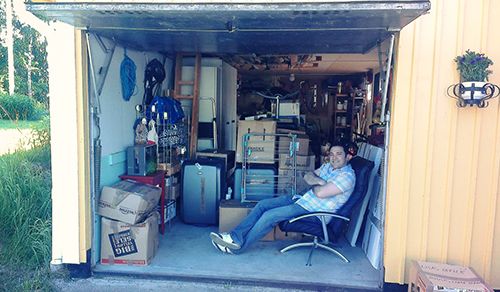 We've had a lot of things to do, first we went out and bought a bed and organised our bedroom, and today all of our boxes came in a huge truck! They've been stored in my parents' garage for the moment.
Last Saturday we went to support my brother who ran the Stockholm Marathon! It was so fun and we were all really impressed by Peter's achievement.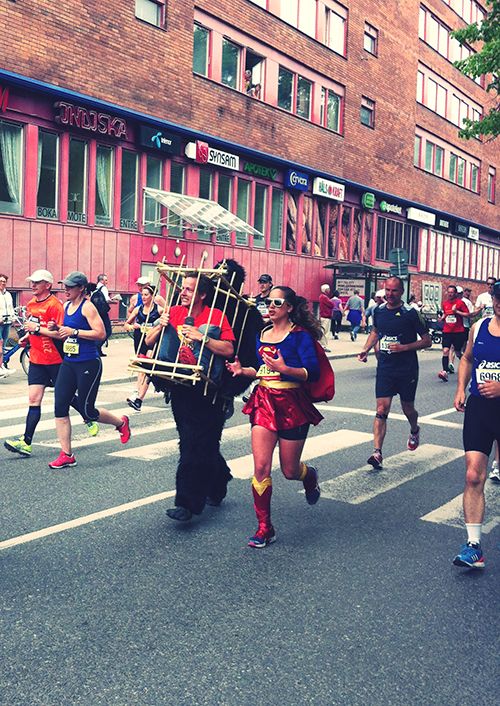 There were some funny runners in costumes too.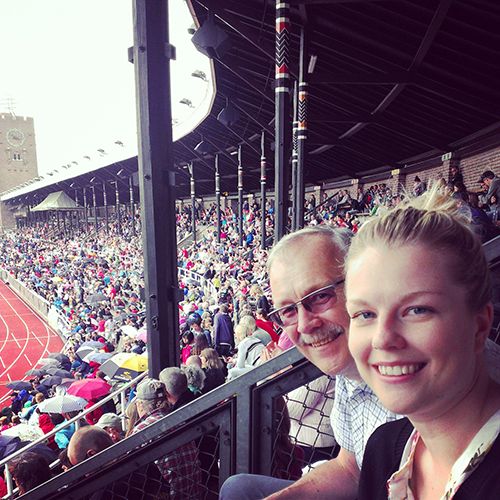 The race finished inside Stockholm Stadium, me and my dad stayed and cheered for two hours!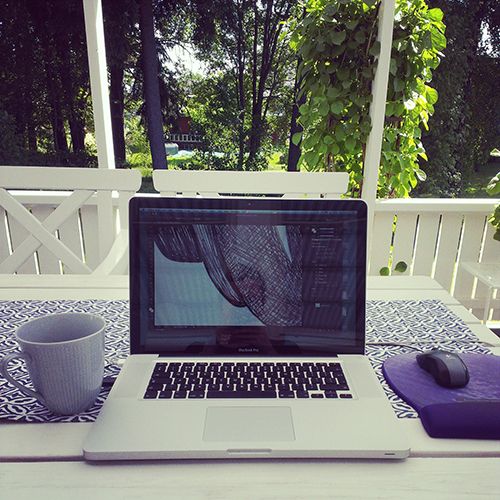 I've been working on some designs outside, like I said the weather has been so lovely, sunny but not too hot, and at 11pm it's still light outside.
We've also met up with some friends, here we are having a yummy brunch at Sofia's house.
So far so good in Sweden!