Here comes the rest of my product photos, I hope you like them! In the beginning of next week I will receive my big delivery of trays and boards from Sweden, wohoo!
I am so excited to go live with my webshop as well, it will be very soon!
This is the medium Magnolia tray, how do you like my pink pastry? It is a version of Swedish semla, with raspberry cream instead of regular.
Here is the "Wonderland" tray, this is my largest tray, it measures 36x28 cm.
Close up of the illustration on the tray. When I designed this pattern I was inspired by "Alice in Wonderland" and Tim Walker's photographs.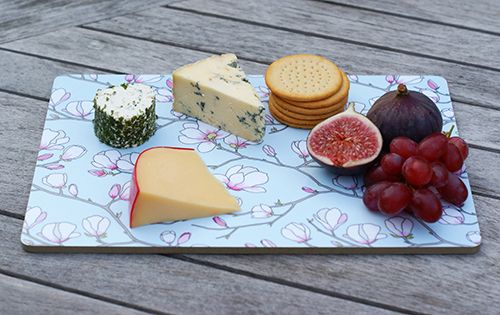 This is the Magnolia cheese board, it can also be used as a bread board, cutting board or trivet.