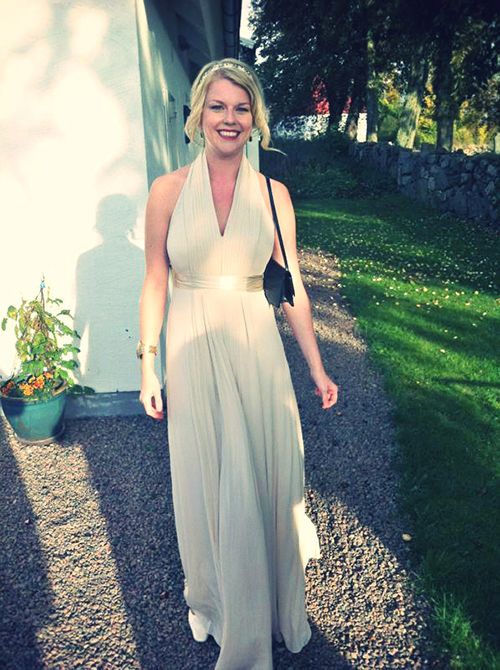 Last weekend we went to our good friend Nina's wedding in Malmö, Sweden. It was so much fun! They wedding had a 1930's theme, so everyone looked really glamorous.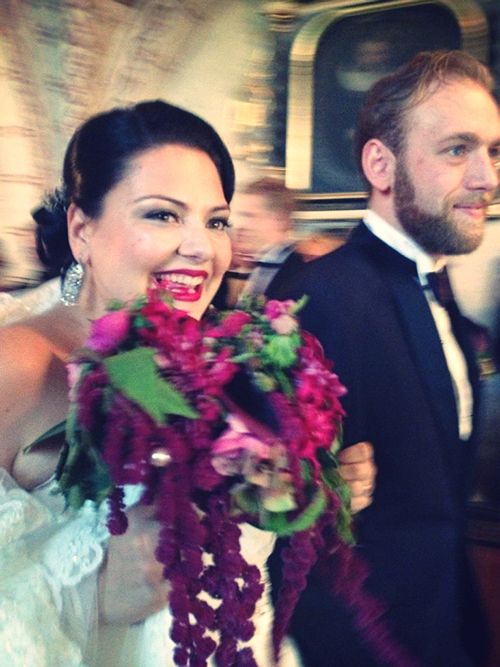 Nina and her now husband Axel looked so beautiful and happy. It was so lovely to see, we could reminisce about our wedding and we felt so happy for them.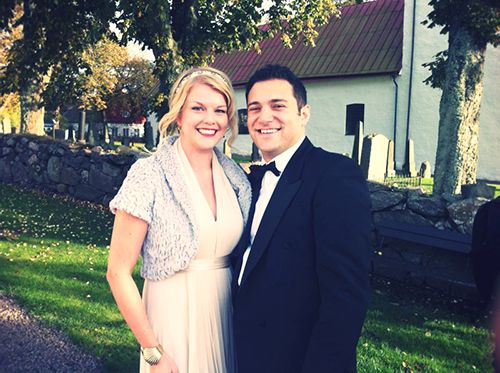 Me and my handsome husband!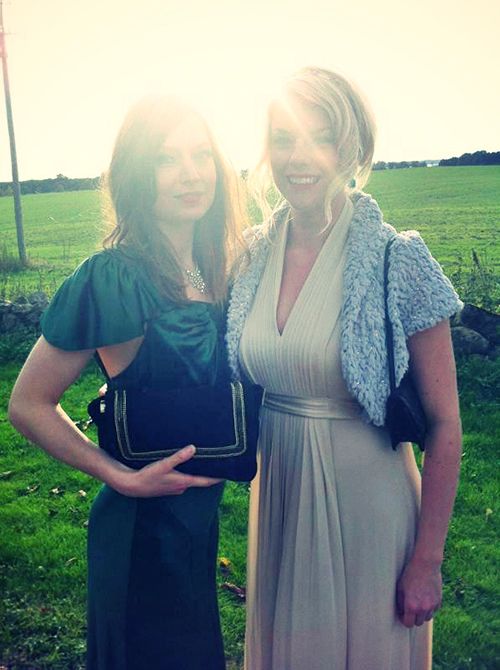 My friend Emily came down from Stockholm, James and I used to work with Nina and Emily at the Hard Rock Café in London back in 2006, in fact that's where we met!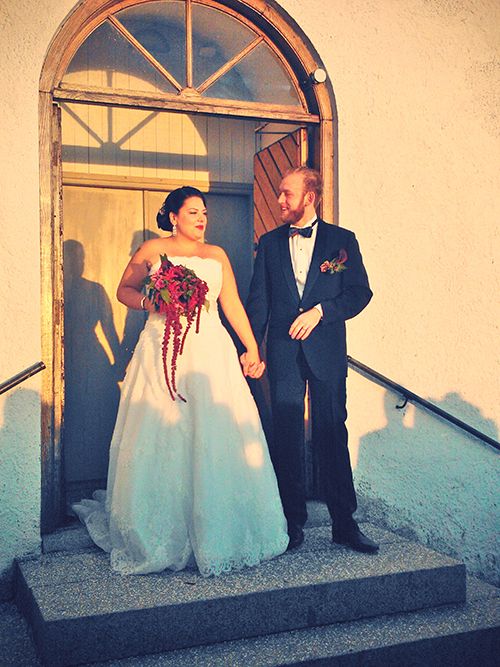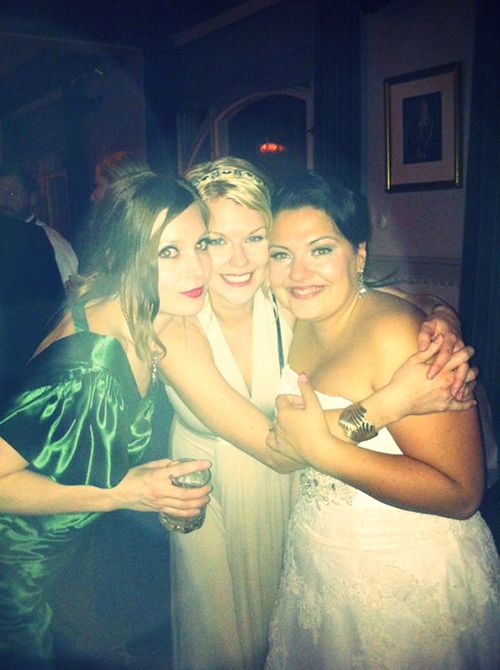 The party was really cool, there was a luxury buffé with oysters and goose liver...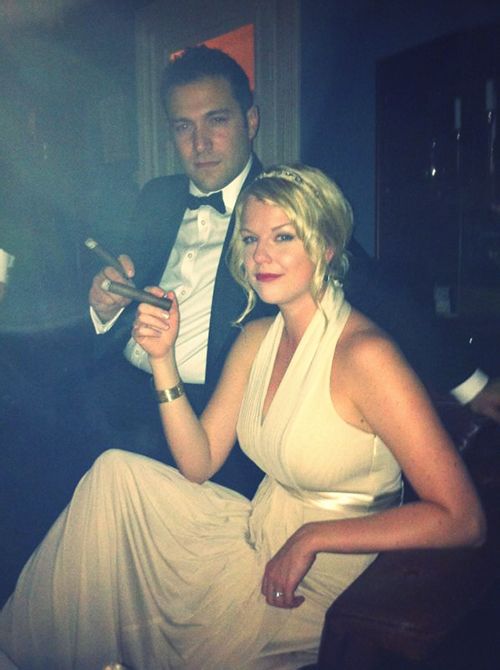 and they had a cigar room! Here's me and James doing our best "power couple" poses.