My new Lisa Edoff Design products have arrived, hooray! I am so pleased with this Magnolia tray, the colours and details really came out perfectly!
I tried two different sizes of trays with the magnolia design, above is a medium tray, good for a cup of tea and a sandwich...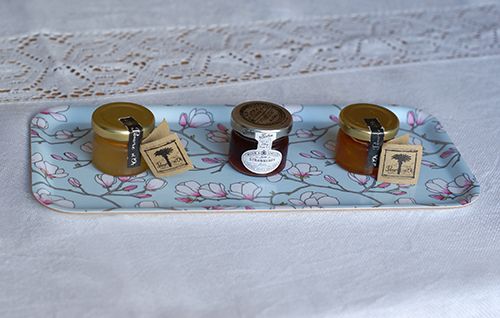 And this is the "cocktail" tray, it's long and thin, good for serving canapés or small cakes!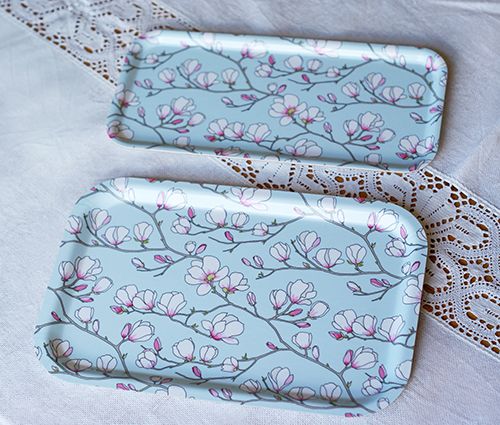 Which size would you be more inclined to purchase?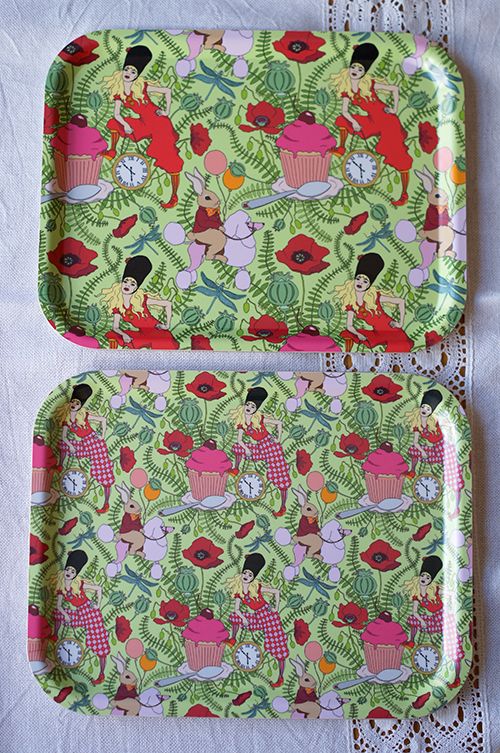 I also tried a new version of the Alice design, the bottom tray is the new one. In the new design Alice is wearing checkered trousers... But I'm thinking I'm gonna stick with the first version, I feel like the checkered detail makes the pattern too fuzzy, do you agree?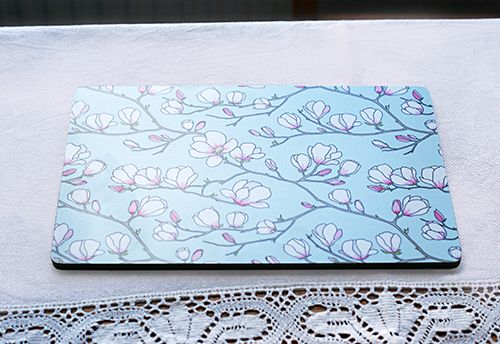 I also got this lovely magnolia cheese board, super happy with that!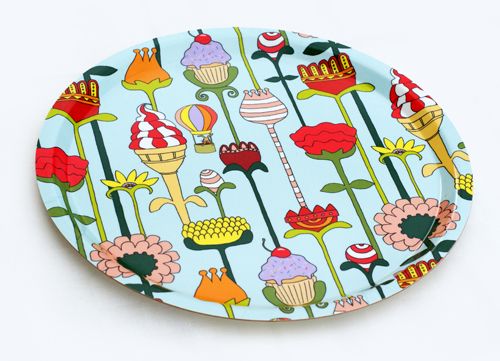 I've also got this round "Ice Cream Blossom" tray from before, so these are the trays that I will be selling... in my new store on notonthehighstreet.com!
Not On The Highstreet is a great uk website that, in partnership with small independent design businesses, sell unique and lovely design products. I love this website, I bought jewellery from them for my bridesmaid's gifts. I was going to apply to start selling with them when I got an email from them asking me to be their partner! The funny thing was at that time I didn't even have my products yet, the only one they had seen was the round tray. But I was so happy and excited, and now I have officially signed up!
Next week I am going to take some lovely photographs of my tray and hopefully in a couple of weeks you will be able to buy them from Not on the highstreet's website! I will be able to ship to pretty much anywhere too!
There will also be notebooks with the peacock and magnolia designs, can't wait for them to arrive!